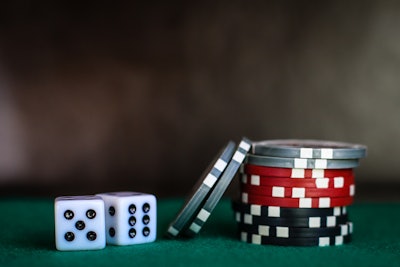 The head of the Iowa Racing and Gaming Commissions said this week that there is no evidence of suspicious wagering activity or match fixing involving any Iowa or Iowa State sporting event.
"We review the types of wagers that come in and how suspicious they are," said Brian Ohorilko, the director for the state gaming commission told Action Network. "We have no reason to believe that there's anything like that here."
The comments come after 41 current student-athletes from Iowa and Iowa State were reported for potentially illicit betting activity.
No betting markets on Iowa or Iowa State have been banned or halted.
Related: Iowa, Iowa State Investigating Student-Athlete Gambling
"There wasn't anything giving us pause or leading us to believe that any of these markets were compromised," Ohorilko told the Action Network.
The University of Iowa and Iowa State University acknowledged Monday that they are investigating student-athlete gambling prohibited by NCAA rules.
As reported by Sports Illustrated, citing an Iowa release, the Hawkeyes athletic department had received information about 26 players across various teams — including baseball, football, men's basketball, men's track and field and men's wrestling — as well as one full-time athletics department employee. The school was notified of possible NCAA rules violations surrounding online sports wagering on May 2.
Iowa's release went public on the same day that Iowa State revealed it had begun a sports gambling inquiry into approximately 15 players on various teams, which ESPN identified as football, wrestling, and track and field.