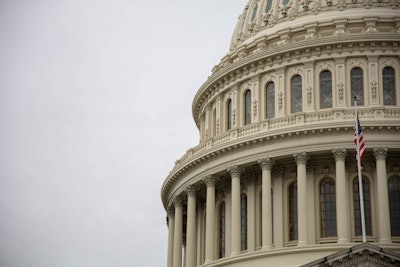 Joshua Sukoff, Unsplash
Senators Joe Manchin (D-W.Va.) and Tommy Tuberville (R-Ala.) this week unveiled a college sports bill that would require athletes to disclose how much money they make on NIL deals, regulate collectives and restrict when players can transfer.
The bipartisan effort is part of a push to create national regulations for college sports to level the playing field for schools across the country, as opposed to the current situation where laws from state to state.
"Our bipartisan legislation strikes a balance between protecting the rights of student-athletes and maintaining the integrity of college sports. I urge my colleagues on both sides of the aisle to consider this commonsense legislation as a way to level the playing field in college athletics," Manchin said in a statement.
According to the Associated Press, the Protecting Athletes, School, and Sports Act would establish a regulator to oversee agents and collectives, the booster-funded organizations that provide many NIL deals to college athletes. It would also establish a uniform NIL contract for athletes, create a public website to publish NIL data without revealing names of athletes and require contracts to be disclosed within 30 days.
"Student athletes should be able to take advantage of NIL promotional activities without impacting their ability to play collegiate sports," said Tuberville, the former college football coach. "But we need to ensure the integrity of our higher education system, remain focused on education, and keep the playing field level."
The bill would make it illegal for states to pass laws that permit college athletes to share revenue with schools and conferences that already generate billions from sports such as college football and basketball.
NCAA president Charlie Baker called the legislation "a major step in the right direction."
"There is clearly growing bipartisan interest in taking legislative action to create a stable, sustainable, and equitable foundation for future generations of student-athletes and we are committed to working with all stakeholders to get this done," Baker said.
The bill would also require schools to fund long-term healthcare for their athletes and regulate transfer rules requiring athletes to compete for three years of academic eligibility before being able to switch schools and immediately compete. That would differ from recent rules changes from the NCAA that made it easier for athletes to change schools and compete immediately.
The new bill comes as SEC commissioner Greg Sankey this week called for congress to enact rules to regulate NIL at the national level.
"The reality is our student-athletes deserve something better than a patchwork of state laws that support their name, image and likeness activities, if support is the right word," Sankey said, according to SI.com. "Our student-athletes deserve something better than a race to the bottom at the state legislature level. As the efforts are made to create what are perceived as a competitive edge through state laws that are not overseen."