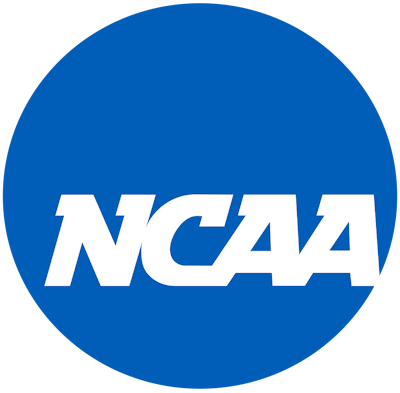 NCAA president Charlie Baker continued the reshaping of leadership roles in the Association on Friday, naming Brian Higgins senior vice president of business performance and Kevin Lennon senior vice president for policy and governance. In addition, Terri Steeb Gronau, vice president of Division II, will join the senior management team as the liaison to the Board of Governors.
The senior staff announcement follows the recent appointment of two new NCAA Board of Governors members in Houston Davis, president at Central Arkansas, and Allison Feaster, vice president of team operations and organizational growth for the Boston Celtics.
"Brian brings a wealth of experience and innovative perspective from his time consulting on significant and complex projects in the public and private sectors. Kevin has valuable knowledge of the Association and an understanding of what it takes to make change here. And Terri, in addition to being a great leader for DII, brought valuable insight to the senior management team and to the Board of Governors that I am thrilled will continue," Baker said. "The entire national office staff and our new leaders in key committees position the NCAA to provide a world class athletic and academic experience for the 520,000 student-athletes across college sports."
Higgins brings more than 20 years of management and consulting experience across multiple industries. He comes to the NCAA from global consulting firm McKinsey & Company, where he helped clients review data and analytics to improve decision-making. Among his projects, he helped the state of Massachusetts manage its COVID-19 response, worked with a natural gas company to recover from a pipeline explosion, and enabled a large engineering firm to streamline its administrative processes to spend more time on designing products for clients.
Lennon possesses more than 30 years of experience at the NCAA. Prior to his appointment as senior vice president, he served as vice president of Division I since April 2015 and was the chief liaison to Division I governance bodies and member schools and conferences. Previously, he was vice president of academic and membership affairs. Before joining the NCAA, Lennon was assistant commissioner at the Southwestern Athletic Conference and worked at Notre Dame.
Gronau has been with the NCAA since 2000, primarily in leadership supporting Division II. As vice president, she served as the chief liaison to the Division II governance bodies and membership. She joined the NCAA as a postgraduate intern and advanced through the national office, gathering experience on rules interpretations, budget management, legislation and strategic thinking. Gronau competed in volleyball while earning her degree at the University of Alabama at Birmingham.
The board appointments in Davis and Feaster also bring diverse perspectives into leadership positions in the Association. Davis has been president of Central Arkansas since 2017, and before that spent time at the University System of Georgia, Oklahoma State Regents for Higher Education, National Educational Needs Index Project, Tennessee Board of Regents and Austin Peay. Feaster is a former women's basketball standout at Harvard and successful professional in the WNBA and internationally. She was one of two women selected to participate in the NBA's Basketball Operations Associate Program in 2016 and joined the Boston Celtics front office three years later.