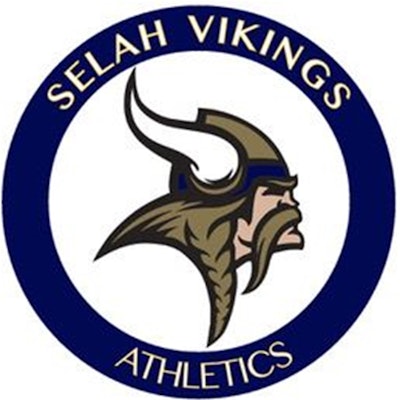 A high school in the state of Washington is facing sanctions after students made "racial and sexually related comments" at a volleyball match last month.
Prosser High School coaches reported hearing the comments during the match, which sparked an extensive investigation that Selah High School superintendent Kevin McKay told the Yakima Herald-Republic involved hours of watching video and questioning witnesses.
A video sent to the Yakima Herald-Republic and others, which appeared to be taken by a Selah student on a school bus, includes an unidentified voice using a racial slur while making disparaging comments toward the Mustangs' volleyball team and its lone Black player.
Selah has disciplined two students for making racial comments. Selah initially appealed three of four sanctions handed down by the CWAC athletic direction, and later accepted adjusted sanctions from the Yakima Valley Interscholastic Activities Association District 5. Those sanctions were approved by Prosser's school district as well.
"There is a lot to this complaint," said Prosser interim superintendent Kim Casey, who noted the school board wasn't necessarily pleased with some of the adjustments. "The racial portion appears to have been isolated to a particular student or group of students, but the inability to identify the specific students making the sexual comments and the overall poor sportsmanship may be a systemic problem."
As part of the sanctions, Selah imposed a one-game ban on student fans at Tuesday's volleyball match vs. Ephrata, as well as the soccer team's game vs. Prosser Tuesday night. That ban originally included all three of the Vikings' remaining regular season home volleyball matches, including Senior Night.
The sanctions also state that unless both schools mutually agree to play in Selah, Prosser will not participate in any more indoor athletic contests at Selah for the remainder of the 2023-24 school year. McKay said coaches and athletic directors will decide where those competitions are played.
CWAC president and East Valley athletic director Jim West praised Selah's transparency since the incident, after which the school district put out a statement apologizing to the Prosser School District and its volleyball team.