Liability claims targeting athletic, recreation and fitness facilities should serve as fair warning to like venues in other jurisdictions.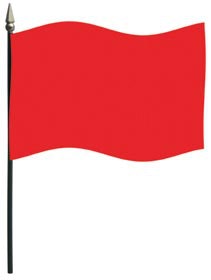 While conducting a risk-management review at a large university, Herb Appenzeller, an authority on sports law and editor of the bi-monthly newsletter From the Gym to the Jury, discovered a big red flag. Actually, he discovered about 10 of them: unanchored metal soccer goals throughout a soccer complex that doubles as a tailgating area six or seven times a year when approximately 80,000 fans flock to campus for home football games.
According to the nonprofit group Anchored for Safety, unanchored soccer goals have been responsible for 34 deaths and 51 injuries since 1979. "Those are just the ones reported to the U.S. Consumer Product Safety Commission," says Appenzeller. "This could just be the tip of the iceberg." Most of the deaths involve heavy metal-based goals - often fabricated by facility maintenance personnel or school shop classes - that are tipped over onto the heads or bodies of playing children. In the most recent reported incident, eight-year-old Gabriel Mendoza died after being crushed by a goal he was playing on at a Phoenix YMCA on May 1. The next day, an insurer of YMCAs sent out letters to its clients announcing that all soccer goals should be properly anchored.
Log in to view the full article