Liability claims targeting athletic, recreation and fitness facilities should serve as fair warning to like venues in other jurisdictions.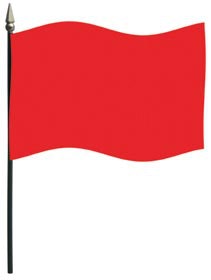 While conducting a risk-management review at a large university, Herb Appenzeller, an authority on sports law and editor of the bi-monthly newsletter From the Gym to the Jury, discovered a big red flag. Actually, he discovered about 10 of them: unanchored metal soccer goals throughout a soccer complex that doubles as a tailgating area six or seven times a year when approximately 80,000 fans flock to campus for home football games.
According to the nonprofit group Anchored for Safety, unanchored soccer goals have been responsible for 34 deaths and 51 injuries since 1979. "Those are just the ones reported to the U.S. Consumer Product Safety Commission," says Appenzeller. "This could just be the tip of the iceberg." Most of the deaths involve heavy metal-based goals - often fabricated by facility maintenance personnel or school shop classes - that are tipped over onto the heads or bodies of playing children. In the most recent reported incident, eight-year-old Gabriel Mendoza died after being crushed by a goal he was playing on at a Phoenix YMCA on May 1. The next day, an insurer of YMCAs sent out letters to its clients announcing that all soccer goals should be properly anchored.
Awareness of this issue is all too acute for those affected by injuries caused by unanchored goals; and, by publishing anchoring standards since the mid-1990s, the CPSC has been doing its part to inform the public of the potential danger. Appenzeller's experience conducting risk- management reviews, however, has informed him that the issue remains largely under the radar of most people in charge of operating athletics facilities.
"At most colleges, universities, schools or wherever there are soccer goals, you have a good chance of finding some of them that are not attached to anything," says Appenzeller. "Most operators are conscientious and really want to take care of things like this, but this is a major issue that people have not been paying much attention to - and it's resulting in lawsuits. Looking back at 20 years of our newsletter, I am amazed at how many cases were related to soccer goals being unanchored."
The issue represents just one of the nearly infinite ways in which facility owners and operators can wind up becoming defendants. That's why, in an increasingly litigious society, owners and operators are advised to keep abreast of the latest court cases affecting similar facility types - even in other jurisdictions. Doing so, experts say, protects facilities from having to defend against legal claims. More important, it creates awareness of how to best protect the safety and security of users.
Gil Fried, a professor at the University of New Haven College of Business and chair of its sport hospitality management department, says facility owners should never assume that the legal precedents related to the operation of their facility will permanently hold, or that new court cases in other jurisdictions will have no bearing on them. While existing legislative statutes always represent a fixed word of law, there are several avenues by which local common law (that which is defined by decisions of courts) is often affected and altered based on suits elsewhere.
The process begins with the success of a particular lawsuit and the belief on the part of a plaintiffs' attorney that such success can be repeated in another jurisdiction. "Any time there's a settlement or judgment, you can be sure that attorneys are going to use it as leverage," says Fried. "If it's a similar case, and there's a settlement for $10 million, they're going to argue, 'Look here, the value of this injury is $10 million.' " Lawyers are made aware of such suits through the numerous publications and online sources that are dedicated at least in part to tracking court cases related to sports and recreation facilities and other places of public assembly - and that note dollar amounts of settlements or jury awards given to plaintiffs.
"One facility owner might say, 'Well, that's over with. There's been a settlement, and my insurance company paid for it,' " says Fried. But what that may mean, he adds, is that "other facility owners now have a little target on their backs."
Lawyers notwithstanding, actual justices of the courts also play no small part in changes to existing precedents affecting sports facilities. Says Fried, "At any time, a court can look at another jurisdiction and say, 'We want our law to mimic that law.' So you can potentially have a situation where one week your court is in favor of what you're doing, and the next week it could be convinced by a lawyer that another jurisdiction is doing it better - and, in a merit of public safety, the court could change its stance."
Lowe v. California League of Professional Baseball is just one example of a case that has, in instances, essentially revised a longstanding precedent. Plaintiff John Lowe sued after he attended a baseball game at which he was struck in the face and had multiple bones broken by a foul ball. Lowe challenged the widespread doctrine of assumption of risk, which protects facility operators from liability in cases involving plaintiffs who were injured due to risks that are inherent to a sport. In the context of baseball, that most often means defendants aren't responsible for injuries sustained by fans that result from foul balls or other projectiles, such as broken bats, outside of the areas behind home plate that are protected by netting. (See "Witness Protection," Aug., p. 40.)
Lowe, however, convinced a California appellate court that his case wasn't necessarily a traditional matter of assumption of risk since, moments before he was struck by the foul ball, he had turned his head away from the playing field because he was distracted by a team mascot whose tail had tapped his shoulder. Thus, the court ruled that the baseball league and the team "had a duty not to increase the inherent risks to which spectators at professional baseball games are regularly exposed and which they assume." Since the 1997 decision, the case has been regularly cited - sometimes successfully, sometimes not - by plaintiffs' attorneys in jurisdictions throughout the country.
Another way in which common law can be altered is if there is simply no existing precedent for the case type within the jurisdiction. To expand on the foul ball example, the Nevada Supreme Court ruled in April that Mandalay Sports Entertainment, representing Minor League Baseball's Nevada 51s, indeed fulfilled a "limited duty" to protect only fans in the part of the stadium - the area behind home plate - most susceptible to dangerous foul balls (see "Legal Action," April, p. 32). Plaintiff Kathleen Turner filed the suit after being struck in the face by a foul ball while eating a sandwich in a stadium beer garden. While many states' high courts have followed a similar "limited duty" precedent, the fact that it was the first time the Nevada Supreme Court had heard such a case is what captured the attention of a number of special interest groups. As the case was pending, Las Vegas civic leaders said that the outcome alone could affect the city's ability to lure a Major League Baseball team to the city, according to The San Diego Union-Tribune reports.
While such court decisions can reverberate in jurisdictions statewide, and are sure to become fodder for related legal arguments in virtually any jurisdiction, Fried finds that facility operators and owners who have the potential to be affected by the outcomes often fail to heed the warning signs.
"Sometimes it's a matter of, 'I'll get to it; it's on my to-do list,' and other times it's a matter of, 'We don't have any money, and this isn't a high priority,' " he says. "That's sometimes what happens with risk-management issues. If no one is forcing you to do it right now, you're not always going to do it. You will see situations where insurance companies say, 'If you want insurance, then this is what you have to do.' Then, finally, facility owners will implement those changes."
With considerable capital at stake, insurers in the athletics and recreation industries have a vested interest in keeping up to date with the latest legal trends. "We know that lawyers are lawyers; when they see an avenue for a successful lawsuit, they're going to take it. But we like to think that a well-run facility is sort of bulletproof," says A.J Morgan, vice president in the amateur sports division of Bollinger Insurance, which works in tandem with The Monument Sports Group to offer insurance packages for athletics organizations and facilities. "Every year, we get together with our insured and we ask, 'What are you getting sued for? What are you afraid of getting sued for? How can you mitigate that risk?' "
Morgan suggests facility owners and operators are susceptible to two types of lawsuits: those that can and cannot be foreseen. An example of the first type, he says, is an athlete suing a facility or sports organization after sustaining an injury that occurred while he or she was directly engaged in the activity or sport. For these types of claims, a good waiver is the first line of defense. But that's not necessarily true for the second type of lawsuit. "You're never going to see someone signing a waiver that says, 'I expect a light to fall on top of my head,' " says Morgan. "With a case like that, you just have to look at general good risk management."
Recent history reveals some common liability themes confronting sports, recreation and fitness facility operators, whose ability to proactively manage risk will likely determine whether they can mount an adequate defense in the event of a lawsuit:
Many facility operators have in the past been hesitant to purchase and install automated external defibrillators for fear of the liability that might result if one is improperly used. But cases have begun to emerge that claim that facility owners are liable for cardiac-related deaths that have occurred when no AED is nearby. Scott Johnson, deputy director of the Greensboro (N.C.) Coliseum, says liability should almost be a non-issue when it comes to installing AEDs. "We were one of the first facilities in the country to put those in," he says. "We wanted to take every possible opportunity and precaution to be able to help someone in the event of an emergency. A lawsuit is always secondary to saving a life." Morgan says facilities can often receive insurance discounts for making AEDs available. Plus, he says, "the cost of those things has come down greatly, so we don't see why you wouldn't want to have them."
Always popular among plaintiffs' attorneys, slip-and-fall cases continue to redefine the culpability of facilities in the accidents suffered by their patrons. "You have to consider patrons' ability to trip, slip or fall over everything, from the moment they step out of their car," says Johnson. Depending on the requirements of the event, Johnson's staff employs the latest measures designed to mitigate the risk of slips and falls. "We have staff at all our events whose primary responsibility - aside from picking up trash and cleaning toilets - is to look for moisture on the ground and remove it," he says. Johnson also tries to head slips off at the source. "We work with our concessionaires to use oversized cups - we may use a 22- or 24-ounce cup to pour a 20-ounce beer - and these days we've been attempting to sell more beer out of cans. We now serve all of our soft drinks in 20-ounce bottles, instead of serving them in cups."
Appenzeller says he still runs into cases involving the liability of aquatics center owners in which pool starting blocks were placed - or left - above a mere three or four feet of water. "Every agency has been saying 'Move your starting blocks to the deep water, or start swimmers in the water,' but believe it or not, that is not being observed by many schools," says Appenzeller. "They run a tremendous risk of liability."
While most government agencies have not passed legislation that addresses gymnasium wall or bleacher padding, or the distance between a gymnasium court end-line and the wall, numerous sports federations and agencies have adopted related standards - and that can spell trouble for facilities with limited floor space. "Recently I've been involved in a number of cases that involved the end-line being three feet from the wall," says Appenzeller. "The National Collegiate Athletic Association or the National Federation of State High School Associations may say, 'You can have three feet, but we recommend 10.' But I've seen a number of cases that involve less than 10 feet, and the settlements could be pretty hard on a high school budget."
The relationship of perceived facility standards to liability claims is a sticky issue unto itself. However, experts agree that the rapidly evolving nature of sports, recreation and fitness programming means new types of lawsuits will continue to assail facility operators and owners. And precedents will continue to be defined and redefined as courts hear new and compelling arguments. "That's the beautiful thing about the law," says Fried. "It can change at any time."