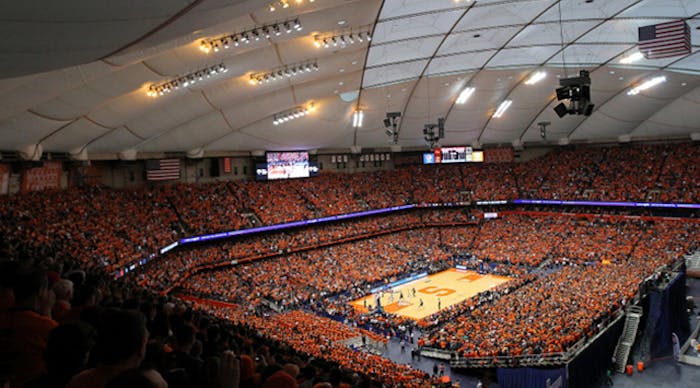 Syracuse Athletics is experiencing a major shakeup. Daryl Gross is out as Syracuse athletic director, The Syracuse Post-Standard reports, and men's basketball coach Jim Boeheim plans to retire in three years, the university announced.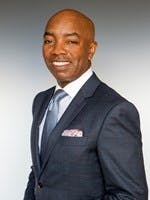 Daryl Gross is out after 10 years at the helm of Syracuse athletics. (Photo via cuse.com)Citing an anonymous source, the Post-Standard's website, syracuse.com, reports that Gross will remain in a position with the university. It is unclear if he resigned or was fired. No formal announcement has been made by the school. As of Wednesday morning, Gross was still listed as the athletic director on the school's official athletics website.
As news of Gross' departure became public, Syracuse announced that Boeheim plans to retire in three years. He will hold a press conference on Thursday morning. Boeheim has been the head coach of the Orange since 1976 racking up 858 wins and four Final Four appearances.

Gross was hired by Syracuse in 2005 and has since led a successful, albeit controversial, run by Orange athletics.

In his 10 years at the helm, he oversaw the school's transition from the Big East to the ACC, significantly increased athletic revenue, raised money to build new facilities and in 2013 saw the school reach its highest-ever finish in the NACDA Learfield Director's Cup.

However, he leaves the position just 12 days after the NCAA issued a harsh report that led to the vacation of 108 wins in men's basketball, a fine of more than $1 million and according to syracuse.com, "significant questions about whether the school prioritizes its athletic department over academic integrity."

As syracuse.com reports:

While Gross was not implicated in directly breaking or ordering any rules to be broken during his tenure, he helped spearhead a curious meeting with seven other high-ranking school officials designed to get basketball player Fab Melo eligible. The group chose to pursue a grade change nearly a year old and, ultimately, the work done to obtain the grade change was done by a basketball staff member.

The moment is just the latest major moment at Syracuse for Gross, who has been a lightning rod throughout his time at the university. His California cool was a dramatic departure from the sometimes salty nature of Syracuse natives, and he was a dramatic reversal from his predecessor, Jake Crouthamel. Gross was one of eight African-American athletic directors at the time of his hiring.

At a school where basketball coach Jim Boeheim was considered by some to be "too big to fire," the NCAA investigation proved to be the final point in Gross' controversial time as Syracuse's AD.

While some Orange fans grew annoyed with his emphasis on branding and marketing, Gross guided the school's move to the ACC which brings in more than $17 million more in television revenue than its previous contract. According to the Orange's athletics website, that figure is four times greater than what it made in the Big East. Federal documents show that Syracuse increased its revenue from sports to $87 million in 2014.

On the field, the football team struggled to win consistently, and is on its fourth head coach since Gross took over as AD. However, non-revenue sports reached new levels of success with field hockey and women's lacrosse becoming perennial national title threats.

Gross also made the decision to retire the number "44" from the school's football program. Worn by legends such as Floyd Little, Jim Brown and Ernie Davis, some fans wanted the number to be passed on each year.

"If there was ever a number that needed to be retired, it is 44," Gross said at the time.

His bio on cuse.com says this of Gross: "The principles in which he believes include winning championships, graduating the maximum number of the student-athletes, and maintaining compliance to all NCAA rules, while being fiscally sound and efficient."
Despite doing many good things for the athletic department, it appears his failure to follow NCAA rules may have been his downfall.