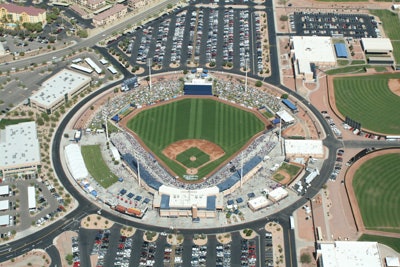 Congratulations are in order to Chris Calcaterra, sports facilities manager for the 145-acre, 16-field Peoria (Ariz.) Sports Complex, a city-owned entity that hosts spring training for Major League Baseball's Seattle Mariners and San Diego Padres. He recently took over as president of the Sports Turf Managers Association for one year with the goal of enhancing the industry's image - especially in the eyes of facility operators.
"Our employers need to understand the jobs that we do," says Calcaterra, who I interviewed a few years ago about one of those jobs, preseason turf preparation. "We are working on tools and resources to help our members with their communication skills and their technical skills, so that they are more visible and credible in their employers' eyes."
We wish Calcaterra well.