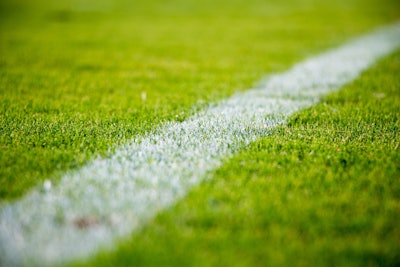 The alleged actions of the head high school football coach in Asbury Park, N.J., led to administrative leave for four members of the sports department.
News 12 Connecticut reported that head coach Nicholas Famularo along with two assistant coaches and the athletic director are on leave pending an investigation into an incident over the weekend.
Asbury Park police said that officers responded to a call around 2:30 a.m. on Saturday about a possible trespasser at the high school football field.
News 12 reported that officers allegedly found Famularo half-naked and he appeared drunk. Police said the only thing covering Famularo's lower half was a football jersey. He told police he was locked out of the locker room.
In the locker room, officers found several football uniforms with vomit on them, according to the report.
Investigators said they learned  of an argument between Famularo, his girlfriend and another woman that night.
Despite the incident, Famularo was on the sidelines hours later at the team's game in New Jersey near Carneys Point.
News 12 reported that the athletic director and assistant coaches allegedly were not aware of the incident until that evening.
The football team was at the stadium practicing Thursday, according to News 12. The team will be coached by Robert Ward until the investigation is finished.
Famularo has not been charged with a crime.
Famularo has also served in the district as a substitute teacher and assistant wrestling coach, NJ.com reported. He graduated from Asbury Park High School in 2013. He was appointed as head high school football coach in July 2020.