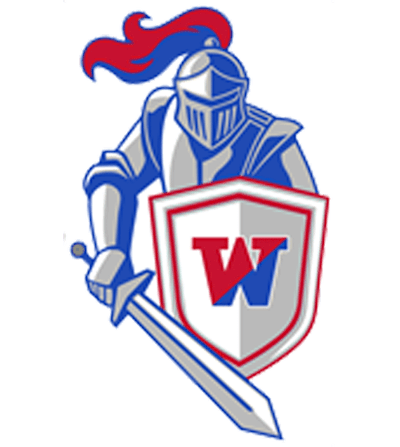 Wall (N.J.) High School athletic director Tom Ridoux has been placed on administrative leave amid an ongoing hazing probe involving the school's football team.
Ridoux's employee ID number was voted on for approval of administrative leave at the end of a school board meeting Tuesday night. NJ Advance Media traced the employee ID number to Ridoux through internal school documents. Ridoux joins three other district employees who also have been suspended in the wake of the ongoing probe into football team hazing. A spokesperson from the New Jersey Education Association, the parent organization for the Wall Teachers Association Union, confirmed the suspensions, saying three coaches were suspended but did not provide their names.
It's unclear if Ridoux's leave is paid or unpaid, or if it's directly tied to the ongoing hazing probe.
Wall superintendent Tracy Handerhan declined comment when approached after the meeting Tuesday night by NJ Advance Media, and Ridoux — who did not appear at the board meeting — did not return a message left on his cell phone Wednesday seeking comment.
Related: New Jersey High School Cancels Football Playoff Game Amid Hazing Probe
NBC 4 New York reported that it was a heated school board meeting at the high school in Monmouth County, with many angry parents wanting to know why they found about about the hazing allegations from the media and not the school, and asking when district officials first found out.
Former students who say hazing has long been part of the school spoke at the meeting. Eric Duchak detailed being dragged across the locker room floor as well as being kicked and hit with towels, pads and helmets 27 years ago. He called the latest allegation of several football players threatening to assault a younger student with a broomstick part of an ongoing culture.
Marilyn Clayton, a mother of a former student with Down syndrome, says her son was bullied into a sexual act by members of the football team in 2012. "This happened to my son, my son, and it was swept under the carpet," she said, as reported by NBC 4 New York.
The Monmouth County Prosecutor's Office has launched an investigation into the latest locker room incident in which parents say was captured on cellphone video. Separate incidents of sexual assault off-campus are also under investigation.
Some parents say they were angry at the fact that the entire football team is being punished over the allegations surrounding about six players. One admonished the district for cancelling playoff and Thanksgiving games after a year when students already lost so much due to the pandemic.
So far, one school board member has resigned, citing the hazing allegations as the reason.
And Wall is not alone. A report by app.com indicates that Tamaqua Area High School in central Pennsylvania was forced to forfeit its football playoff game this season amid a hazing investigation. In just the past few months, investigations of alleged locker room abuse and hazing have been launched by schools in Colorado, Maine, Maryland, Massachusetts, New Mexico, app.com reported.
In one case, a Massachusetts high school hockey team came under fire after a player accused teammates of holding him down and taunting him with a sex toy for refusing to use racial slurs on a Black player.