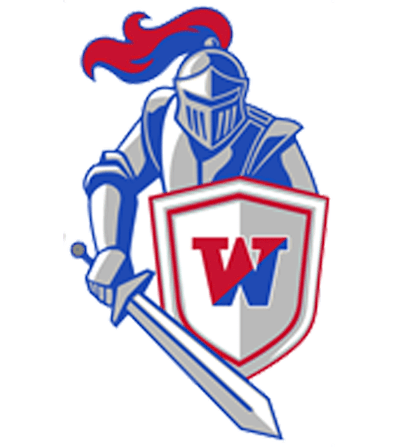 The Wall Township (N.J.) Board of Education voted unanimously Tuesday to approve the hiring of an acting athletic director and other hires related to the high school hazing scandal that canceled the season and led to seven player suspensions.
As reported by NJ Advance Media, the board appointed Nicholas Pizzulli as "consultant for athletics" from Jan. 1 to June 30, at a rate of $600 per day. Pizzulli, a longtime and highly respected athletics administrator, also took over as interim athletic director in the wake of the 2015 Sayreville hazing scandal.
Wall High School athletic director Tom Ridoux was placed on administrative leave in November. Three other suspended district employees who are paid football coaches had their appointments as winter coaches rescinded Tuesday night. Six faculty members will also receive a total of more than $18,000 in additional stipends for teaching an additional health and physical education period.
Related: Prep AD Placed on Leave Amid Ongoing Football Hazing Probe
The seven players were suspended for 10 days last month, though those suspensions were not discussed during Tuesday's meeting.
The meeting was attended by about 75 members of the public, along with several reporters and television news crews in the Wall Township High School cafeteria.
Residents have been critical of the district's handling of the hazing scandal, including some who were present at Tuesday night's school board meeting. "The hazing issue is a failure from the top down," longtime resident Joseph De Lucca told NJAM during a brief interview in a hallway just outside the cafeteria.
"It's embarrassing, it's terrible," said Carol Varady, a Wall resident and civilian employee at Fort Monmouth, who sympathized with football players who were not involved but nonetheless missed at least two games when the season ended early due to the scandal. "To punish the whole team when, from what I read, only a few players were involved.
"But where were the coaches? Do they have some sort of policy about having someone in the locker room?"
Earlier in the evening, Wall's superintendent of schools Tracy Handerhan had implored the press and the public to understand that district officials were "legally precluded" from discussing the hazing matter and were not trying to downplay the allegations. Handerhan added the district has worked with mental health professionals to ensure students were not harmed by the scandal and other issues. "I am asking everyone, including the media, remember that the matter at hand involves children," Handerhan said, as reported by NJAM.
Two female high school students later addressed the board, angrily contradicting Handerhan's assertion that students' mental health was a top priority of the district.
According to app.com, Pizzulli, a highly successful head boys basketball coach at Red Bank Regional High School in the 1980s, has been an athletic director at several schools and was named interim athletic director for Sayreville War Memorial High School in early 2015 after that school's hazing scandal resulted in its 2014 football season being canceled after two games.
More recently, Pizzulli served as interim athletic director at Holmdel High School this fall and at Neptune High School in 2017. He has also served as the full-time athletic director at Red Bank Regional and Point Pleasant Beach high schools.