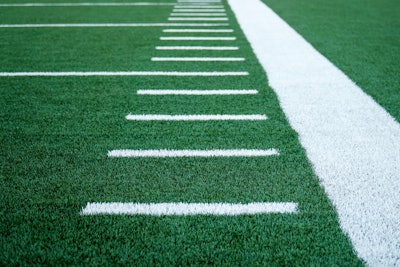 Following the NCAA's ruling to allow collegiate athletes to benefit from their own name, image and likeness, analytics firm Nielsen Sports has launched the Nielsen Impact Score (NIS) which it says will help universities recruit student-athletes by demonstrating the marketing value of each athletic program. The NIS database is designed to help a university team's staff gain a competitive advantage in recruiting for athletes to benefit from the NCAA's new name, image, and likeness rules.
The Nielsen Impact Score is a marketing value index that compares college programs across three key inputs using proprietary Nielsen data: National Exposure, Local Market Impact, and Social Media Engagement.
With access to the Nielsen Impact Score data the company says schools will be able to:
Demonstrate authenticated value 
Impact Scores are designed to quantify the inherent value a program can provide to prospective student-athletes using metrics similar to those a brand would consider when evaluating sports marketing partnerships.
Highlight value
With nearly 100 programs in the database (including all schools from the ACC, AAC, Big 12, Big East, Pac-12, SEC, and more), coaches can pull rankings at the local or national level to craft their story, demonstrate strengths in their program, and highlight advantages over competitors. 
Personalize recruiting pitches
Access to the data allows coaching staffs to customize individual recruiting pitches that are important to the player and compares inputs to other schools the recruit is considering.