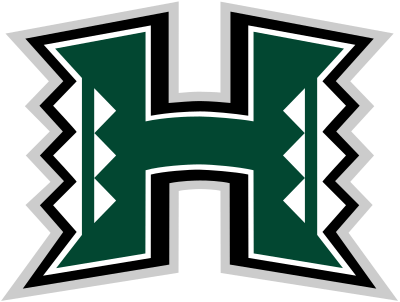 The University of Hawaii head football coach has resigned amid ongoing allegations that he mistreated players and staff.
University of Hawaii Coach Todd Graham resigned Friday, a week after he was questioned by the Hawaii State Senate's Ways and Means, and Higher Education Committees, KITV-TV reported.
Graham just wrapped the second year of a five year contract at UH.
Current and former Rainbow Warriors who played under Graham have alleged that he is running a toxic program. Allegations include that Graham demeans and verbally abuses players and coaches or ignores them completely. Several players opted to enter the transfer portal followed by claims of abuse.
Allegations against Graham initially emerged on Dec. 1 during a Twitter Spaces discussion organized by former players RJ Hollis and Darryl McBride Jr. An SFGate.com story broke the issue into the open, featuring multiple complaints against the coach, Big Island Now reported.
At a hearing earlier this month to discuss Graham's future, one former player described Graham to legislators as "hands-down the worst guy I've ever met in my life."
RELATED: Former LB Tells Legislators Coach Graham 'Hands-Down the Worst'
On Wednesday, Hawaii State Sen. Kurt Fevella requested the UH Board of Regents fire University of Hawaii administration and Graham, KITV-TV reported.
UH Athletics Director David Matlin announced Graham's resignation in a news release Friday, saying, "Todd's tireless efforts as a coach have made a positive impact on many student-athletes. We have talked at length, and it is clear he has taken this action so that the football program can thrive moving forward."
RELATED: Hawaii Coach Responds to Players' Mistreatment Claims
Graham also issued a statement following his resignation saying stepping away is what is best for him, his health and his family.
"I am grateful to have had the opportunity to serve as the Head Football Coach at the University of Hawai'i for the past two seasons. After much prayer and reflection with my family, I have come to the conclusion that I will step away as head coach of the Rainbow Warriors, with a very heavy heart. I want to give my thanks and appreciation to the players, staff and coaches who persevered through all the challenges of 2020 and 2021. It wasn't easy, but they all fought the good fight and we did things the right way.
"Our staff poured our hearts and souls into our players and truly made a difference in their lives. I could not have asked more of their commitment, work ethic and love for our players and football program. But it is clear to me that I must step away and do what is best for me and my family and my health. I honor, value and love all of my players and coaches and I wish you the very best. The University has not asked me to step down. I am leaving solely for my family and my health. We have laid a strong foundation for future success, and I will always be cheering you on!"