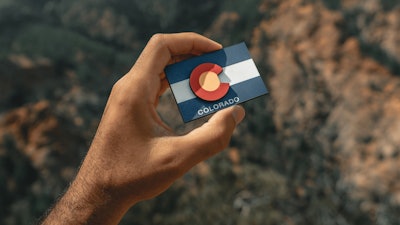 Courtesy of Clay Banks
The Sterling (Colo.) Parks, Library and Recreation Board is mulling whether to allow people to use the Sterling Recreation Center as a site for teaching swim lessons and for other activities like personal training.
PLR director Wade Gandee told the Sterling Journal-Advocate that such an arrangement would necessitate a contract of some sort between PLR and the person conducting the activities on Sterling property.
Gandee said the Sterling Rec Center has seen people teach swimming lessons and offer training on the fitness equipment in the past, but he's since reconsidered the city's approach to such arrangements.
"I always had a problem that, I think we should have had a contract with those people that are using a public facility to do their business," Gandee said.
City manager Kevin Blankenship agrees with Gandee and noted that he recently told an individual that teaching swim lessons at the rec center would not be allowed until a system was in place for allowing such activities.
"We told her the same thing, that if we do it we're going to do it in a process, we're going to come up with a contract for a business license for it, just like we do with our tree services or any other businesses and make sure everyone is covered, because, I'm not only thinking about the city, I'm also thinking about her getting sued and the kids being safe," he told the board.
Attendees at a board meeting to discuss the matter noted that the Sterling Rec Center offers swim lessons but on a limited basis, and questioned whether contract workers could fill some of the demand for more.
Gandee told the board that he would not be opposed to allowing contract workers to offer swim lesson, so long as they didn't compete with any programming offered by the city.
"I would still allow it, I would just make sure that it's priced right so that our service is cheaper so we will still draw those people and that person is still paying us the equivalency, but if somebody wants to pay extra to have that individual instructor let them do it," Smith said.
Gandee said he would like to create a policy for all contract workers, not just swim instructors, but personal trainers and others who would like to use the facility to conduct business. The board decided that Gandee will work on a policy to bring to the board in the near future.