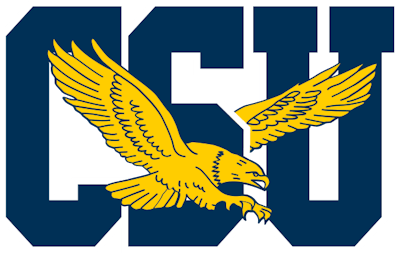 Former University of Maryland legend Juan Dixon has been fired as head men's basketball coach at Baltimore-based Coppin State University after six seasons.
As reported by CBS News, Dixon told Stadium's basketball analyst Jeff Goodman the news of his departure earlier this week.
In 2017, Dixon took over a program that hadn't had a winning season since the 2010-11 campaign, and he never won more than 11 games in a season while at the helm. He finished with a 51-131 overall mark, which included a Mid-Eastern Athletic Conference North Division championship during the shortened 2020-21 season.
As reported by Sports Illustrated, Dixon came under fire last December for how he handled a situation involving a former player filing a lawsuit against one of Dixon's former staff members, claiming that the assistant basketball coach manipulated him into sending nude photos and sexually suggestive text messages while extorting him in the process.
According to BaltimoreBrew, Lucian Brownlee catfished the player, Ibn Williams, into videotaping a sexual encounter before publicizing the material when the player resisted further demands for sex, a lawsuit filed last November in Baltimore City Circuit Court alleged.
The legal complaint says "by information and belief" Brownlee, a former guard who served Coppin State as director of player development and director of basketball operations, harassed, tormented and sexually assaulted Williams before publishing intimate material he had obtained from the student.
Related: Former Player Sues Coppin State, Alleging Assault, Blackmail
Dixon, is named in the complaint, having allegedly failed to take action when informed of Brownlee's actions.