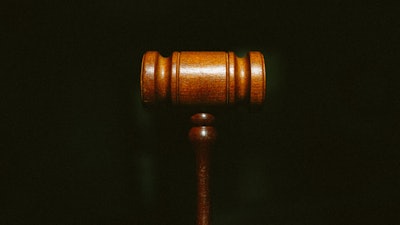 File Photo/Unsplash
A high school wrestling coach in Oklahoma has been arrested on suspicion of child abuse in connection with an incident involving a student-athlete.
Jacob Peck, the Hinton High School wrestling coach, was arrested March 24 related to an investigation into a December 2022 incident. He's facing one count of child abuse.
According to court records filed in Caddo County District Court this month, in December a concerned father reported to the Hinton Police Department that Peck, his daughter's wrestling coach, "grabbed her around her throat in a choke style manner one day after wrestling practice," as reported by KFOR-TV.
The affidavit said the assault happened after many of the other athletes had left the facility.
Court records show that throughout HPD's investigation, two other juvenile victims came forward with similar encounters with Peck. However, neither of these two students wished to press charges.
"They were willing to give the Hinton Police Department voluntary statements regarding the details of their incidents in order to establish a previous history of assaults with the suspect Jacob Peck in order to further support the [other] juvenile['s] case," the court documents stated.
One of the students told police that Peck would "approach her from behind while in the computer lab and put his hand around her neck," according to the affidavit, as reported by KFOR-TV.
The documents go on to say that the student also mentioned an encounter in the school's parking lot when Peck allegedly approached her and "attempted to place his hand on her throat again." However, the student said she stopped him and yelled "that's f****** weird," to which Peck allegedly responded "Geez… I was just choking you."
The other student who gave her voluntary statement to police said when Peck was her teacher in class, there was an incident when she was standing near his desk and he "grabbed ahold of her hoodie near the bottom and grabbed her thigh with it," according to court records.
Peck immediately paid his bond after his arrest, KFOR-TV reported.