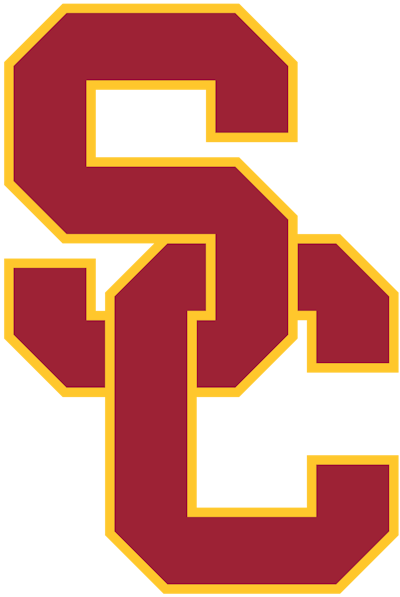 University of Southern California athletic director Mike Bohn resigned unexpectedly Friday, with details of his sudden departure subsequently coming to light.
As reported by Bill Plaschke of the Los Angeles Times, Bohn, whose tenure at USC lasted less than four years, quit barely 24 hours after the Times asked him and USC about internal criticism of his management.
He quit shortly before theTimes published a story by Ryan Kartje in which two USC sources charged that he had made inappropriate comments about the physical appearance of female colleagues, and that the behavior continued even after three colleagues had confronted Bohn about it, according to Plaschke.
The Times recounted Bohn's conduct in his previous job at Cincinnati, citing six sources both named and anonymous who said he made unwanted physical contact with women while creating a toxic and hostile work environment.
Kartje also reported that "multiple sources alleged employees left meetings with Bohn without direction and that he shied from difficult conversations. Two former USC coaches told the Times that Bohn's leadership of the department was a primary reason they left."
According to Kartje's report, the university retained Gina Maisto Smith, a Philadelphia-based attorney from Cozen O'Connor, earlier this year to conduct a review, according to multiple people who attended a meeting earlier this year where the review was announced.
USC president Carol Folt said in a statement, "In our singular pursuit of excellence, I am committed to ensuring we have the right leadership in place to achieve our goals. As part of that commitment and as we prepare to move to the Big Ten, we conducted a thorough review of the athletics department, including its operations, culture, and strategy. Having built a strong foundation over the last few years, now is the time for new direction grounded in our values and in expertise needed to fulfill our aspirational vision for Trojan athletics."
Trojans football coach Lincoln Riley, hired away from Oklahoma by Bohn, tweeted the following:
"I will always be appreciative of Mike Bohn for his role in bringing us to USC & certainly wish both he and his family all the best.
"With the current state of the programs in our Athletic Department, there is a really special opportunity ahead for all of us Trojans.
"I have full confidence that our university leadership will continue to do everything possible to support us.
"I truly believe that the best days of USC Athletics are right in front of us and I continue to be totally invested & excited to be a part of it.
"Lets stick together and always Fight On"
In his own statement released to the Times, Bohn said:
"After more than 40 years of college athletics leadership, it is the right time to step away from my position as Director of Athletics at the University of Southern California. I have dedicated my life to serving student-athletes and advancing the enterprise of intercollegiate athletics. I will always be proud of leading the program out of the most tumultuous times in the history of the profession and at USC with a restored reputation and national milestone accomplishments. I led the process to join the Big 10 Conference, hired marquee Head Coaches, produced the highest graduation rate in school history and won numerous national and conference championships. As a former student-athlete myself, my purpose and identity are rooted in supporting young people as they pursue their athletic, academic, and personal goals. I have been fortunate to have had so many wonderful opportunities and met so many terrific people, and I depart wishing the very best to all with whom I worked and served. In moving on, it is important now that I focus on being present with my treasured family, addressing ongoing health challenges, and reflecting on how I can be impactful in the future."