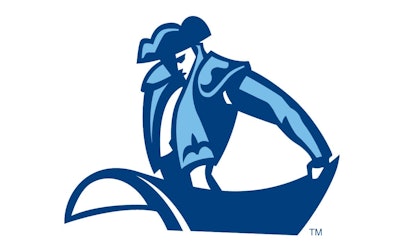 Bill McGillis is resigning after seven years as the University of San Diego's athletic director, the school announced Wednesday.
McGillis is stepping down amid allegations of hazing and sexual assault by members of the football program, but a news release by the private Catholic university made no mention of that aspect of the departure, as reported by San Diego public television station KPBS.
Last week, freshman quarterback AJ Perez filed a lawsuit alleging he was a victim of sexual assault and hazing in two incidents involving upperclassmen on the team, Alexander Nguyen of KPBS reported. According to the suit, players on the team forced him and other rookies to take part in rituals involving nudity and pornography.
The university is conducting an internal investigation, and USD president James Harris III promised disciplinary actions for players found violating school policy.
Scores of players were suspended prior to the start of the football season.
Related: Half of USD Football Team Facing Discipline Over Alleged Hazing
In a news release, Harris thanked McGillis for "his tireless efforts on behalf of USD, as well as his dedicated support of our student-athletes."
"We wish Bill, his wife Margie and their family the very best," he said.
During McGills' time at USD, student-athletes graduation success rates remained strong, and grade-point averages hovered above 3.0, the university said. Under his tenure, USD won 17 West Coast Conference and Pioneer Football League championships, and the Toreros appeared in 23 NCAA tournaments, according to KPBS.
"My wife, Margie, and I decided that now is the right time to step away, hit reset and embark on exciting new opportunities that are ahead," McGillis said in the statement. "I have treasured my seven years at the University of San Diego. USD is a special place with a community of amazing students, faculty, staff and alumni."
Ky Snyder, USD's vice president of university operations, will take over as interim athletic director. McGillis was hired in 2016 to replace Snyder, who moved into his current position, Nguyen reported.