The CrossFit community was shaken earlier this week when one of its members was severely injured in what is being described as a freak accident. During a competition in California, Kevin Ogar, a trainer with CrossFit Unbroken in Englewood, Colo., severed his spine while doing a lift, leaving him permanently paralyzed from the waist down.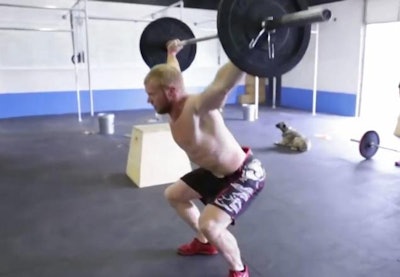 For years, proponents of CrossFit have asserted that injuries are rare when the exercises are done correctly, and the reaction of the global CrossFit community may reinforce the rarity of such accidents. Since the incident, the CrossFit community has crowdfunded more than $170,000 to assist the uninsured Ogar with medical expenses, which thus far have included two surgeries.
"The CrossFit community has shown up in force," Ogar's father, Vince, told ksdk.com. "They've been awesome. Not just their support financially, but their support with prayers and coming by to see Kev. It's amazing."
More information about Ogar's recovery can be found at www.kevinogar.com.