Anyone who has coached youth hockey is probably far too aware of the phenomena of "chasing the puck." If you're not, think of a swarm of ants all heading to one piece of bread dropped by a picnicker, often as other delicious morsels are ignored. Chasing the puck is a lot like that. The entire team swarms the puck leaving the rest of the ice and the opposing players uncovered. Too often this undisciplined play results in the team's goalie facing three or four opposing players who now control that very puck that seemed so appealing just seconds earlier.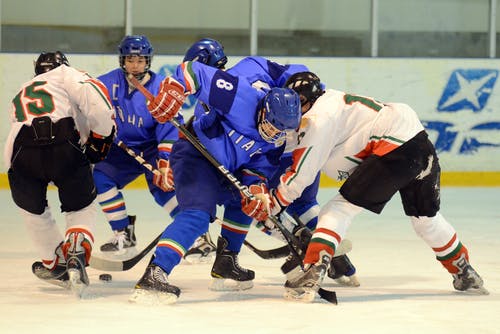 Unfortunately, too many independent club owners suffer from the same syndrome as those kids all bunched up along the boards in youth hockey. The only difference is that instead of giving up an easy goal, these club owners are losing members as they chase the next big thing.
While nobody is saying owners shouldn't stay on top of the biggest crazes and the latest profit centers, it's crucial not to lose track of what the club was originally created to do best. Too many clubs lose sight of their target audience and their areas of strength while chasing a trend that might lead to a quick dollar.
For instance, as the CrossFit craze continues to grow, some clubs are adding whole boxes -- often under different brands -- to their offerings. While in and of itself it is not bad to try to bring in new blood to the membership and programming mix; this will only work if there is space, separation and staffing to pay attention to the new center. This is especially true if the current membership base and club itself is geared toward a different crowd than the traditional CrossFit box.
RELATED: As Fitness Studios Emerge, Health Clubs Must Adapt
If the club's membership is made up of suburban housewives and business leaders in their 50s who come to the exclusive club to play tennis, socialize in the lounge and enjoy the high-end amenities their hefty dues provide, throwing in 20 and 30-somethings who are looking to be fitness athletes may make both groups uncomfortable.
That is why, in the face of ever-stiffening competition, it is more important than ever for independent health club owners to understand their businesses and what they want to be to their members. Then they must ensure that they are not only differentiating themselves from other clubs in the market, but are also presenting that image in everything they do from marketing to programming to amenities. This will attract an audience that will fulfill the goals of the company, rather than chasing every new trend.
RELATED: Attracting New Members is Great, But Don't Forget Your Current Ones
It is very rare that a club will attract only one type of person as its members. There will always be those who don't fit the profile of the "perfect" member. But it is important that the health club's image attracts the consumer that best fits the company's business plans to ensure long-term success. With that goal in mind, clubs can avoid losing money as they "chase the puck." Or in this case, the latest fitness trend.

John Agoglia has spent nearly two decades either working in health clubs or writing about them. He currently writes for several digital and print publications in and out of the fitness industry.