Check out these products as seen in the October 2018 issue.
---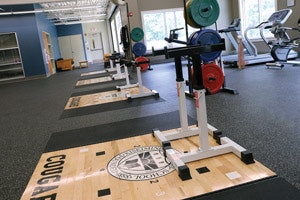 Abacus Sports Installations
Abacus specializes in the installation of inlaid platform weight room flooring. The innovative technique of sinking platforms into high-density rubber flooring creates a firm yet resilient surface that cushions joints and absorbs the impact of heavy weights, while protecting floors and equipment. Abacus has installed inlaid platform flooring in public and private facilities, both indoors and outdoors. Rubber flooring can be loose-laid or fully adhered, depending on the facility's needs. Inlaid platform rubber flooring is easy to clean and can be customized with different thicknesses and embedded logos.
www.abacussports.com
(800) 821-4557
---
RELATED: Purchasing Guide: What you need to know when buying free weights
---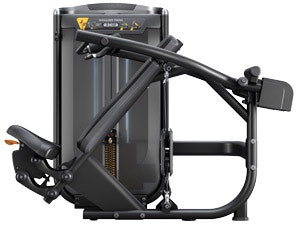 Matrix Fitness
The powerful and comfortable Ultra Series presents advanced functionality with an intuitive design that makes operating easy. All Ultra Series equipment is designed for smooth converging and diverging movements to encourage a natural path of motion and enhanced user comfort. To take strength training to another level, users can add the intelligent training console. Members will get a guided training experience, and owners will be able to take advantage of some of the most powerful technology from the Matrix Fitness suite of connected solutions.
www.matrixfitness.com
(866) 693-4863
---
RELATED: Find more solutions for your facility in the Buyers Guide
---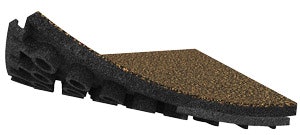 sofSURFACES
duraSOUND® Rubber Acoustic Tiles dramatically reduce the structure-borne transmission of sound from free-falling weights in any fitness facility. Performance-engineered for a better acoustic experience for both customers and neighboring businesses, duraSOUND tiles control vibrations, minimize low-frequency impact noise and reduce the transmission of audible structure-borne sound by up to 38 decibels.
www.sofsurfaces.com
(800) 263-2363
---
RELATED: SPOTLIGHT: Why Gyms Are Offering Strength Training in a Group Setting
---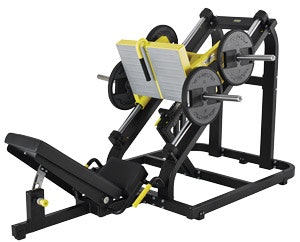 Technogym
The PureStrength Linear Leg Press by Technogym was built using the highest standards in biomechanics, ergonomics, durability and safety from the experience of seven Olympic Games, 20 million everyday users in 10,000 facilities, and 20 billion workouts. The machine's pads are made from special high-density foam that adapts to the shape of the body, providing maximum comfort and a beneficial stabilizing effect. The backrest can be adjusted to four different positions, allowing each user to find the most suitable and comfortable position for performing the exercise.
www.technogym.com
(800) 804-0952
---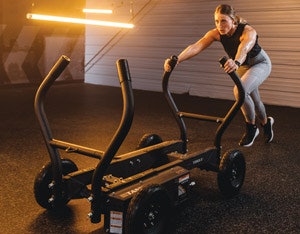 Torque Fitness
The next evolution of the TANK All Surface Sled is here. The TANK M4 by Torque Fitness comes with a double breaking system, which means the TANK does not require added weight, making group training and maneuvering seamless and efficient. The M4 comes standard with Torque's ergonomic performance handles, an accessory tray for easy storage on the go, upgraded graphics and optional weight horns for serious performance training by athletes who wish to use the TANK for intense towing exercises.
www.torquefitness.com
(763) 754-7533
---
These products originally appeared in the October 2018 issue of Athletic Business, a free magazine for professionals in the athletic, fitness and recreation industry. Click here to subscribe.