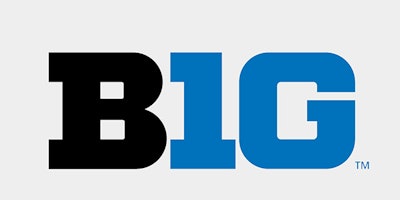 Editor's note: The following is a press release issued by the Big Ten Conference.
ROSEMONT, Ill. - The Big Ten Council of Presidents/Chancellors (COP/C) held its annual December meeting in Indianapolis on Sunday, December 7, and took another step toward improving student-athlete welfare when it approved a conference recommendation to establish enhanced concussion protocols.
The concussion protocols will move from best practices and minimum requirements for schools to regulatory standards by the conference. In addition, the COP/C unilaterally adopted the establishment of an independent neutral athletic trainer in the replay booth with their own monitor and the ability to directly contact officials on the field. The independent neutral athletic trainer will be in addition to the continued presence of on-field doctors and athletic trainers from each institution.
 
The enhanced concussion protocols will be incorporated by reference into the existing conference-wide concussion management policy and will include reporting requirements, disciplinary action for non-compliance and a higher level of accountability for conference member institutions.
                                                     
The adoption of enhanced concussion protocols is the latest step by the conference to further ensure the safety of student-athletes. In May 2010, the Big Ten became the first conference to establish a conference-wide concussion management plan for use by conference institutions. In April 2011, the Big Ten and the Committee on Institutional Cooperation (CIC) conducted the first of a series of head injury summits at the conference office, with 40-plus attendees across several disciplines. In June 2012, the Big Ten and Ivy League, in conjunction with the CIC, announced plans to engage in a co-sponsored, cross-institutional research collaboration to study the effects of head injuries in sports.
RELATED: Big Ten Becomes First Power Conference to Guarantee Scholarships