It's game night at the local high school. Competitive juices are flowing, and not just with the players — hundreds or even thousands of spectators are filling the gymnasium or stadium eager to enjoy the big game. The presence of a large number of passionate fans alone can create a variety of security challenges, but factor in drugs, alcohol, weapons and gangs on campus, and you could be looking at a recipe for disaster.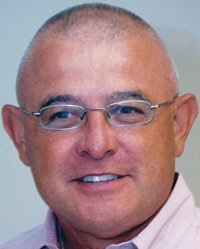 Each year, high schools across the country report vandalism, theft, fighting, shootings and even deaths at what are intended to be spirited, yet safe events. It has become so bad in some communities that school administrators have moved games to the daytime, moved them to neutral sites, played them without spectators or simply canceled them altogether. While these actions are intended to protect students and adults, they deprive an entire community of enjoying traditional and new rivalries being played with a sense of good sportsmanship.
Rather than take such extreme actions, it would be better for administrators to create security plans that make it more difficult for a few troublemakers to ruin the enjoyment for the vast majority. This can be achieved by using a combination of technology, policies, procedures and personnel, all without turning a school into a virtual prison.
 
SECURITY MEASURES
The process begins with a thorough all-hazards assessment, which should include the entire campus, surrounding neighborhood and traffic patterns to pinpoint a school's security strengths and weaknesses while also suggesting specific tools and solutions required to secure the entry points.
The day of the game, school administrators should lock all campus entries — the front door, employee entrances and gates — except those required for direct access to the stadium or gym. Use fencing to seal off other areas of the campus that have nothing to do with the game. Signage will help keep visitors moving in the right direction.
District landscapers need to trim trees and foliage around the gym and stadium to reduce potential hiding places for weapons, contraband and people. Bright lighting on dark winter afternoons or at night can act as a deterrent to criminals and assist security staff and first responders in monitoring situations. Also, be sure to light all areas of the parking lots, streets and walkways.
Security personnel or screened volunteers should regularly patrol the entire campus before, during and immediately after an event. Be sure to work closely with local law enforcement and request that extra officers be made available at the event and for patrolling the parking lots and immediate areas surrounding campus. Also, watch for loitering individuals and suspicious vehicles.
Have a policy that prohibits anyone leaving a game early from returning to the facility. Train staff to recognize the signs of spectators under the influence of drugs or alcohol and have those spectators removed. Prohibit the wearing of gang colors.
Finally, incorporate the necessary technology to help create a safer campus. This should include: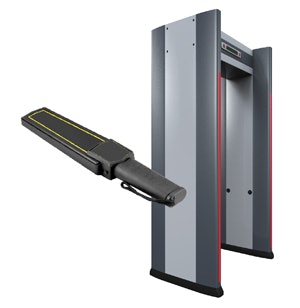 Metal detectors: Both handheld wands and walkthrough devices can be used to check spectators as they enter an event. However, personnel need to be properly trained in their use for the devices to work properly and without undue delays.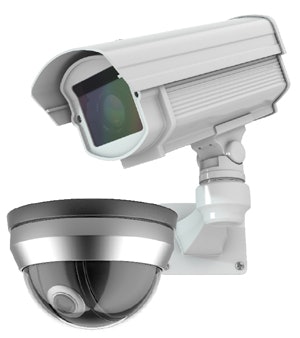 Security cameras: Both indoor and outdoor security cameras should focus on the field of play, spectator seating areas, stadium and gym entries and perimeters, as well as the ticket office, snack bar and parking lot. During events, make sure security personnel or law enforcement officials are monitoring live video. If they see an area of concern, they can immediately respond and resolve the issue before it becomes a serious incident. And if a crime is committed on campus, the recorded video can help identify suspects and prosecute offenders.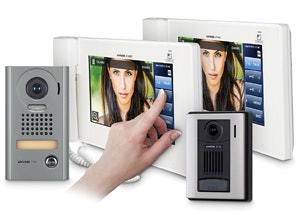 Video intercoms: These cost-effective units allow for school personnel to see and speak with visitors before unlocking a door to allow them access to locker room facilities, delivery docks or outlying athletic storage facilities. They are also ideal for use at other school entries. New wireless, network-based units allow them to be placed virtually anywhere on campus.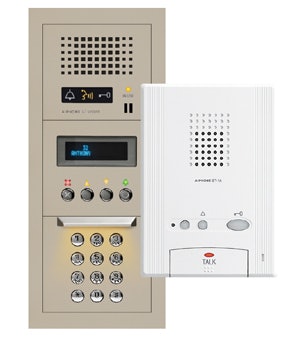 Audio intercoms: Here is another cost-effective security addition that could prove vital by providing emergency notifications throughout campus in the event of a manmade or natural disaster. Compatible with horn speakers, these systems can be used indoors or outdoors.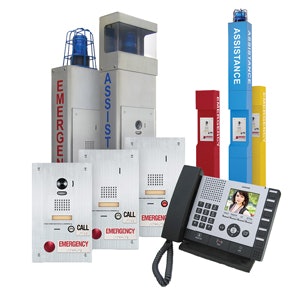 Emergency stations: These easily recognizable permanent stations can be used in parking lots and around stadium and gym perimeters to offer immediate assistance to students or campus visitors, and to help quickly assess emergency situations. Managed by law enforcement or onsite guards or personnel, these stations can also be integrated with the school's security camera system.
---
Patrick V. Fiel Sr. is an independent security consultant assisting Bellevue, Wash.-based Aiphone Corp., a leading manufacturer of intercommunications and video-entry systems. For more information, go to www.aiphone.com.  This article originally appeared in the Spring 2015 issue of Gameday Security with the title "Security Prep"