The nonprofit Korey Stringer Institute (KSI) has been making waves in the realm of sport safety since namesake Korey Stringer of the Minnesota Vikings tragically died in August 2001 from exertional heat stroke. At KSI, we have worked with athletes from the professional level down to the youth level, with the goal of making sports safer and preventing sudden deaths. Since the opening of the institute, our mission has been to provide research, education, advocacy and consultation in an attempt to maximize performance, optimize safety and prevent sudden death for the athlete.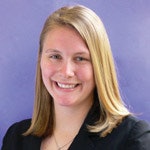 This can be achieved through evidence-based policy implementation, and in the past six years KSI has been tracking sport safety policies at the high school level. Currently, there is no national governing board that mandates or oversees the implementation of such policies. Instead, each state high school association makes its own policies and governs its member schools. At KSI, we tracked policy requirements in each state for the prevention of sports-related deaths in the following five key areas:
1. Heat acclimatization: the gradual phasing-in of exercise in the heat.
2. Environmental monitoring: the use of a wet-bulb globe temperature device to monitor environmental conditions and activity modification based on those conditions.
3. Emergency preparedness: implementation of an emergency action plan (EAP) in secondary school athletics programs, including concrete, written checklists that inform organizations of what to do in the event of a medical emergency.
4. Automated External Defibrillators (AEDs): access to AEDs for the prompt treatment of sudden cardiac arrest.
5. Concussions: implementation of evidence-based concussion evaluation, prevention, recognition and care.
We observed several states making positive changes in these five areas. However, we also noticed that the barriers states faced in making these changes were similar across the country. This led us to wonder: Why are we not working together? Why are we not bringing states together to talk about methods of facilitating policy change?
The KSI, in partnership with the National Athletic Trainers' Association and the American Medical Society for Sports Medicine, held the inaugural Collaborative Solutions for Safety in Sport (CSSS) meeting in New York, N.Y., in the winter of 2015.
Using the consensus statement, Preventing Sudden Death in Secondary School Athletics: Best Practices Recommendations (published in 2013) as a road map, the goal of the meeting was to bring together key stakeholders from each state under one roof to discuss how best to implement the practices outlined in this document. Would the executive director and the chair of the sports medicine advisory committee for the state high school associations from all 50 states and the District of Columbia be willing to initiate policy change? It was a call to action for a new collaborative approach to education, as well as development and implementation of best practices for safety in high school sports.
90
Percentage of sudden deaths among high school athletes caused by cardiac arrest, exertional heat stroke, head injuries or exertional sickle cell trait
After three consecutive meetings of the CSSS, KSI felt the need to benchmark the current status of health and safety policy in high school athletics.
As these state policies should be readily available and in compliance with the current medical standards, we also felt obligated to inform the parents, athletes and the general public about where their respective state's health and safety policies stood when objectively evaluated against the 2013 consensus document. This was our motivation to gather the data and publish the current rankings of the sport safety policies at the state level, with the goal of educating the general public on the current status of high school sport policies.
Unfortunately, current organizational structure at many state high school associations puts executive directors — who may not have a medical background — in charge of managing health and safety policy regulations instead of having representatives with medical backgrounds make these decisions.
The evaluation of policies at the state level was focused on the top four causes of sudden death in sports — cardiac arrest, exertional heat stroke, head injuries and exertional sickle cell trait — which together account for 90 percent of sudden deaths in the high school age group. Furthermore, to objectively evaluate each state, a rubric was developed from the 2013 consensus document with five equally weighted sub-sections. Our investigation focused on publicly available source data, such as state high school association websites and state legislation. States were awarded points if the written policies were mandated, and scores were calculated to determine the final state ranking.
The top five states as of August 2017 were North Carolina (78.75 percent), Kentucky (71.13), Massachusetts (67.40), New Jersey (67.03) and South Dakota (60.58). The bottom five states from 47th to 51st place were Minnesota (33.35 percent), Montana (33.25), Iowa (33.0), California (26.0) and Colorado (23.0).
We were pleased to find that every state has at least some policies in place for the health and safety of its high school athletes. Some states have great templates for specific parts of the rubric. For example, Connecticut, Arizona and Mississippi have a gold-standard policy for heat acclimatization for student-athletes. Georgia, Illinois and Vermont have implemented an evidence-based environmental monitoring policy that is regionally specific. Massachusetts, New Jersey and Tennessee have enforced a state law that requires an AED to be readily accessible at all athletics venues.
Conversely, each state also has work to do, as no state scored 100 percent. Some states, including Colorado, California and Texas, do not have any policies in place for specific portions of the top causes of sudden death. Texas, for example, does not meet minimum best practice standards for environmental monitoring and activity modification during hot weather.
Our hope is that the findings of this project will shine a light on the current strengths and weaknesses of state high school associations. We hope that parents, athletes, administrators and the general public take this information and start conversations with their state high school association leaders to facilitate the implementation of evidence-based sports safety policies for all high school athletes. Through collaborative efforts, we can make changes to ensure all athletes enjoy their high school sports experiences — and live to tell about them.
---
This article originally appeared in the October 2017 issue of Athletic Business with the title "Sport Safety: Are we doing enough to protect athletes?" Athletic Business is a free magazine for professionals in the athletic, fitness and recreation industry. Click here to subscribe.