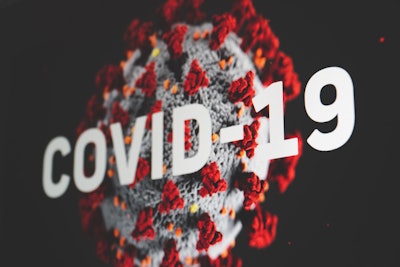 A new study by researchers from Texas A&M University has found that college football is not an activity that promotes significant spread of COVID-19 among athletes who play the sport.
To come to their conclusions, researches analyzed data from the Southeastern Conference. which implemented protocols aligned with CDC guidance to monitor, manage, and mitigate COVID-19 exposure. In part, traditional contact tracing was augmented using wearable, remote proximity loggers to document interpersonal contacts. The study analyzed the COVID-19 contact exposures and transmission among opposing team players during college football games as the pandemic surged.
Between September 26 and December 19, 2020, 1190 college football athletes had 109,762 opposing-player interactions over 64 SEC regular season games. Interactions were fleeting (median length, 6 seconds [range, 1-380 seconds]), and most (104,274 [95 percent]) were briefer than 26 seconds. Accumulated contact time between two players during a single game was fewer than 23 seconds (median length, 10 seconds [range, 1-1,558 seconds]; 37,389 [95 percent] opponent pairs below 97 seconds) in most (29,518 [75 percent]) instances. Only 13 opponent-pairs had cumulative in-game contact longer than 15 minutes, and none of the 13 tested positive for SARS-CoV-2 during 14 days pregame or postgame. 
In all, 138 (11.6 percent) of the 1,190 players tested SARS-CoV-2 positive, while 18 (1.5 percent) of whom tested positive within 48 hours of playing in a game. Contact tracing revealed the 18 players had interactions with opponents lasting 1 to 364 seconds (median, 12 seconds), with no contacted athletes testing positive over the following 14 days; thus, none were considered close contact exposures under the current CDC definition. 
Researchers acknowledged that the study had several limitations and that further analysis of specific contact types or player positions, stopped clock or pregame and postgame periods, environmental conditions, and contact between teammates, referees, coaches, and other individuals on field during games, along with clinical and public health case data, could shed additional light on SARS-CoV-2 infection and transmission among athletes.
"Studies like this show we should be putting people outside for activities during a pandemic, full stop," said Dr. Monica Gandhi, an infectious disease specialist and professor of medicine at the University of California, San Francisco. Gandhi was not involved with the study, but said it has implications beyond football, showing short exposures between people outside do not transmit the virus.
"Remember the time in this pandemic when people would walk past each other even with masks on outside and tense up because there was this idea that they'd transmit the virus, look at a study like this and you see why this doesn't happen," she said. 
"Studies like this show that many activities that appear risky actually are on a continuum between safe and not safe," wrote Dr. Daniel Morgan with the VA Maryland Health Care System in the commentary that accompanied the study.
Dixon added that the study also shows that activities can continue in a pandemic if managed the right way.
"The results of this study show that following protective and mitigative strategies is very important," Dixon said. "It also shows that we can safely play sports when we're following such protocol."