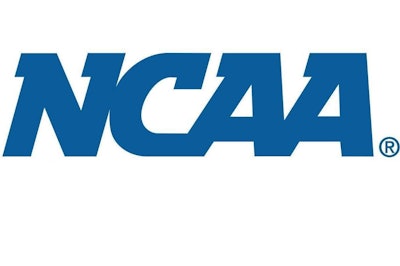 Despite the prevalence of concussions among student-athletes and active military service members, many mysteries remain on treating and preventing mild traumatic brain injury. The NCAA-U.S. Department of Defense Concussion Assessment, Research and Education Consortium — the largest concussion and repetitive head impact study ever conducted — aims to help physicians better understand these mysteries by attempting to more clearly define and identify the natural history and neurobiology of concussion and repetitive head impact exposure.
"We didn't understand concussion that well. We didn't know the natural history of concussions. There were no objective biomarkers for concussion. There were so many unanswered questions," said NCAA Chief Medical Officer Brian Hainline in this week's Social Series episode. "The NCAA thought it was a phenomenal opportunity to work in a partnership with the DOD to investigate this space that has now (resulted in) the CARE Consortium."
Hainline was joined on the podcast by Terry Rauch, director of medical research and development at the Office of the Assistant Secretary of Defense for Health Affairs, and CARE principal investigator Dr. Paul Pasquina, professor and chair of the Department of Physical Medicine and Rehabilitation at the Uniformed Services University of the Health Sciences and chief of the Department of Rehabilitation at Walter Reed National Military Medical Center.
NCAA-DOD collaboration
The NCAA-DOD research collaboration was officially established in May 2014 as the NCAA-DOD Grand Alliance. The NCAA and DOD saw that a research partnership between the two organizations would use their unique positions in the concussion space.
"I've had the privilege, but also the responsibility, of taking care of numerous service members that have sustained blast-related (and) impact-related brain injuries. And, quite frankly, distinguishing the two of those is very difficult," Pasquina said.
Reported mild traumatic brain injuries from military service members in Iraq and Afghanistan, Pasquina said, happened biomechanically like a sport-related concussion. Further, demographic similarities abound when comparing service members and student-athletes.
"They're athletic, they're intelligent, they're goal-seeking, and they push themselves to the edge of excellence from a sport point of view and a military point of view," Hainline said.
Changing the culture around concussion
Pasquina shared that he believes CARE results have prompted a fundamental shift in treating individuals with concussion/mTBI. If he had one overall message, he said, it would be that everyone recovers at a different rate.
"We've learned the traditional adage of, 'Oh, you'll get better in five days or one week or two weeks' are arbitrary numbers," Pasquina said. "What we've discovered is highly motivated athletes, cadets, midshipmen are going to return as soon as possible. But only 80% will be better within two to three weeks, and 20% will have persistent symptoms."
Pasquina remains optimistic that the knowledge gained from this study will hopefully feed out to all universities and club sports, high school sports, peewee sports, and all athletic and nonathletic events.
The study has also bridged long-existing gaps in concussion research. For example, before the CARE Consortium, there was very little data on female concussions across all 24 sports. By conducting the research and getting new information — such as female concussion data — CARE has contributed significantly to a change in the perceived norms of concussion safety.
Forward-thinking research
The CARE Consortium recently received a $25 million award from the Medical Technology Enterprise Consortium via the U.S. Army Medical Research and Development Command to conduct its next research phase. The phase, called the CARE-SALTOS Integrated Study, is designed to follow athletes 10 or more years after concussive injury and repetitive head impact exposure.
"Some head injuries that occur at a certain point of time may have a consequence later on in life and may place individuals at risk for certain types of neurodegenerative disorders," Rauch said. "These are things that we need to understand when we put service members in harm's way, whether it be training or deployment, and they suffer repeated head injuries over the course of the time they serve. We need to understand how that may affect them later in life."
During the episode, Hainline, Rauch and Pasquina expressed a hope that CARE may contribute to a deeper understanding about the impact of certain concussion/mTBI events and later effects on student-athlete and service member health.
"On the DOD side, we care about the health of our young men and women that are wearing the uniform and defending this nation," Pasquina said. "On the NCAA side, they care about the health and welfare of their student-athletes, not just for the short term while they're at the university, but for their long term, as well."
"It's been a privilege, a pleasure and eye-opening," Hainline said. "We've discovered so much, and the NCAA is really grateful for the ability to work with the Department of Defense. It's a partnership that means the world to us, but I also think to society."