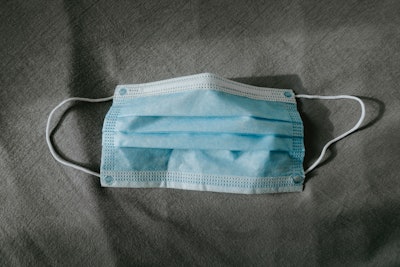 With infections and transmission rates of COVID-19 rising across the country, states have begun to reintroduce mask mandates and rules on vaccination status. Often, these rules can be challenging to interpret and even more difficult to compare. IHRSA has put together a chart to summarize the various policies that health clubs must follow in each state.
IHRSA designed the resource to act as a comparison of mask and vaccination rules between states. Its primary use is for discussing the rules with your local public health officials. State and local governments often look for best practices that have been employed in other states or municipalities when confronting an issue, and mask and vaccine rules are no different. 
The association notes that the chart is a summary of rules and mandates from around the country and should not be used as your only resource when thinking about how to operate your health club. Additionally, states are handling mandates differently. Most states are focusing on a targeted approach with local masking rules, but others are considering putting state-wide rules into effect. Please consult state and local government guidance directly for complete and up to date rules surrounding masks and vaccinations. 
If you have questions regarding the chart or have noticed that your state has updated guidelines that are not reflected on the chart please feel free to reach out to gr@ihrsa.org.