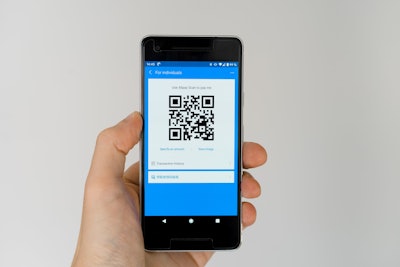 In an effort to minimize contact during transactions in the interest of patron safety, Lakeside High School in Saybrook Township, Ohio, is converting to a cashless approach to the ticketing of all athletic events.
The move is to support COVID-19 protocols, according to Lakeside athletic director Sean Allgood.
"We want to eliminate the passing of cash and points of contact as much as we can," Allgood told the Star Beacon of Ashtabula.
Tickets will no longer be sold for cash at the gate, but will instead be available online during the week of an event. At each event, attendees will be met by ticket-takers who will scan the virtual ticket's QR code using a ticketing app on their phone,>
Ticket-takers will also be trained to help patrons get into the system.
"We'll have QR codes people can scan that will take them right to the event page right on their smartphone," Allgood said. "That way, we'll have a physical person there helping people get tickets if they don't have them when they come up."
However, the new approach applies only to ticket purchases for now.
"Concession stands still only accept cash," Allgood said. "We want to look into moving in the cashless direction. It's just getting them on the same page, as well as getting the word out."
Lakeside High School is employing Hometown Ticketing, a system used by local school districts in the area, the Star Beacon reported.