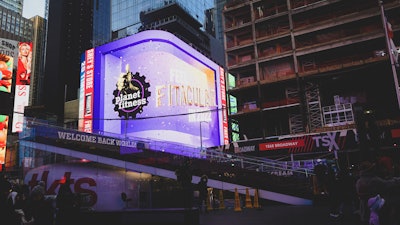 Photo Courtesy of Aiden Patrissi
Planet Fitness members at a location in Arcade, Calif., ran for safety after a man opened fire and shot another man after an altercation at the facility.
According to ABC10, members at the gym said the shooter had applied for a job at the gym.
"I saw this guy throwing punches at another guy. It was kind of one-sided," a member told ABC10. "It was just one guy trying to fight another guy but the other guy was kind of backing off, but then the guy throwing the punches bent down and it looked like he was grabbing his coat and then we heard a pop. We saw debris fly up, so we all kind of assumed it was a gunshot and then all of us just ran out of the gym."
Witnesses said the man who was shot appeared to have been shot in the foot or thigh and that he appeared to be alert when he was taken away by paramedics.
Planet Fitness corporate responded to the incident with the following statement:
"At Planet Fitness, the safety of our employees, members, and guests is our top priority, and we are saddened by this senseless act of violence. The local franchise group is working closely with the police to assist them in their investigation. As this is an ongoing investigation, we refer any additional inquiries to the authorities."