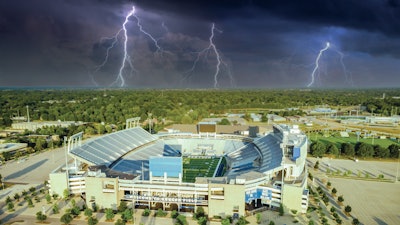 Ashley Moberg saw a flash of light and heard a giant boom. Her 74-year-old father, John, lay unconscious on the parking lot pavement outside Tampa's Raymond James Stadium. With her ears ringing, 19-year-old Ashley thought her dad was dead and that she was dying.
John had been launched face first to the ground, breaking his cheekbone. Ashley had been shot right out of her shoes, the rubber soles of which likely saved her life, according to first responders. The Mobergs were lucky to survive the lightning that struck as they departed nearby George M. Steinbrenner Field, where moments earlier a storm had ended an April 2 spring training game between the New York Yankees and Atlanta Braves in the sixth inning.
Injury caused by lightning has become a relatively rare occurrence in the United States, and fatal lightning strikes are rarer still. Deaths caused by lightning during sports or recreation activities (not including fishing on or near open water) have become next to nonexistent in recent years.
Log in to view the full article