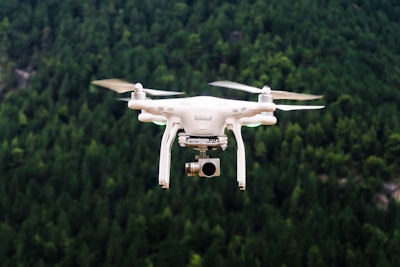 NFL and college football games in the Seattle area were delayed this weekend after drones were spotted over the Seahawks Lumen Stadium and over Husky Stadium at the University of Washington.
According to Geek Wire, a game between the Washington Huskies and Stanford was interrupted due to drone activity in the area, and another drone stopped play between the Seahawks and the Atlanta Falcons.
From AB: How Detection Systems Help Facility Operators Mitigate Drone Threats
Sunday's game was stopped with 6:30 remaining in the fourth quarter.
Referee Tra Blake announced that play was stopping due to "NFL security." Players from both teams were asked to clear the field.
The delay lasted about eight minutes.
According to Fox Sports, the Washington Athletic Department was responsible for the drone at Husky Stadium. Apparently the operator "lost connection" with the device and it went "rogue."
"I kind of feel like I'm looking at a UFO, even though I'm not," Fox analyst Petro Papadakis said at one point during a delay that lasted more than 10 minutes.
Video from the drone over Husky Stadium was posted online.