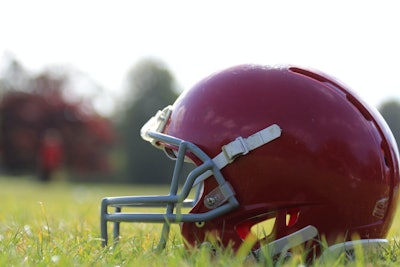 Kansas City police are hoping that outreach with youths through a free football camp might help offer kids support and stem youth violence in the community.
KCK Police chief Carl Oakman played high school at local Bishop War High School, as well as in college. He also knows the reality for many youths in the area.
"By the time I was 11, I didn't have a mother or father. So Sports, you know, track and football really introduced me to mentors, coaches who really made me stay on the straight and narrow," Oakman told KMBC.
Now KCKPD is hoping to reach kids in the area through a free football camp, connecting with kids who need it the most.
"Once we start building a relationship through sports, we can actually start getting into where we need to with them about their home life or school life violence and crime reduction," Oakman said.
Oakman said this type of outreach can never start too early.
"When I got into high schools, they didn't want to have anything to do with me. So, we need to get them when they're really wanting to be involved and engaged," Oakman said.
Oakman said each station at the camp will have a different skill and also a different message.
The camp is on June 10, 2023, one week from Saturday, at Bishop Ward High School. Registration is at 7:45 a.m. that morning. The camp is free to kids ages 8 to 18.