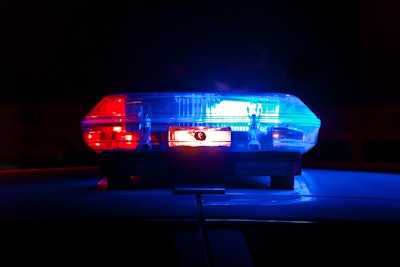 Police in Columbus, Ga., have confirmed that three juveniles were arrested for brandishing guns outside a football game Friday between Carver and Spencer High Schools.
Two 15-year-olds and one 16-year-old were arrested outside A.J. McClung Stadium on weapons charges. The teens' names are not being released due to their age.
According to the local CBS affiliate, three guns, including one that was reported stolen, were confiscated.
Two of the teenagers were taken into custody when they were seen brandishing the guns, according to police.
The incident reportedly started a fight inside the stadium at the end of the third quarter, which created a panic that spread outside the stadium, and the game was halter and not finished as a result.
There were unsubstantiated reports that shots were fired outside the stadium, but police have since confirmed that was not the case, and no injuries were reported.
The Muscogee School District released the following statement:
"The Columbus Police Department and Muscogee County School District Police are currently investigating the situation at the Heritage Bowl between Carver and Spencer High Schools. The football game ended early due to fights. The altercation spilled over to the parking lot, where authorities received unsubstantiated reports of shots being fired away from the stadium. Our primary concern is to ensure the safety of everyone involved and gather information about the incident."