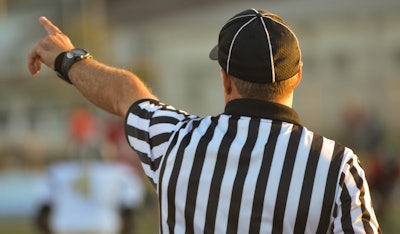 A Louisville, Ky., man has been arrested after he allegedly brandished a gun at a youth football game over the weekend.
Timothy Wright, 29, was arguing with several people at a football game in Jeffersontown on Sunday when he pulled a gun.
According to WLKY, when police arrived they tried to detain Wright be said he hid behind a car and then gave the gun to someone inside the car.
An arrest report says that Wright tried to physically stop officer from finding the gun. When police again tried to detain Wright, he reportedly bit one officer and attempted to bite another. He kicked and spat at another.
Wright already had four other warrants out for his arrest related to other incidents.
The loaded gun was later found in the backseat of the car that had four children in it. Another loaded magazine was found in Wright's pocket. That magazine matched the gun police found in the car.
Wright is now being charged with multiple counts of endangering the welfare of a minor, assault, assaulting a police officer, convicted felon in possession of a handgun and other charges.
He as arraigned Monday, and his bond was set at $75,000.