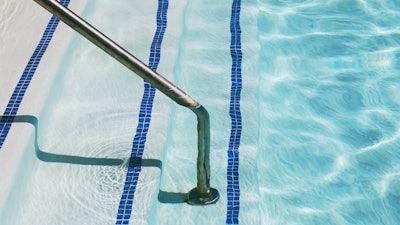 Another city is boosting its lifeguard pay in an effort to attract more workers.
Cedar Rapids, Iowa, has raised its starting wage to $15 per hour to recruit more people to work at the city's municipal pools, Iowa's News Now reported.
Parks and recreation departments across the state of Iowa, and throughout the United States, are struggling to hire seasonal staff for summer operations, especially pools.
RELATED: Parks Dept. Adds Incentives to Combat Lifeguard Shortage
RELATED: Phoenix Offers $2,500 Bonus to Lifeguard Recruits
The Cedar Rapids Parks and Recreation Department has been working on recruiting seasonal staff since December, but hasn't yet secured enough lifeguards to safely operate all pools.
"We offer a great opportunity, especially for first time employees," said Hashim Taylor, Cedar Rapids Parks and Recreation Director. "For kids who want to work full or parttime, in a fun, outdoor environment, and still enjoy their summer and make new friends, pools are a great place to be."
The city said anyone interested in learning to be a lifeguard can be hired prior to taking a certification class. Classes and training will continue into mid-June to provide opportunities to reach necessary staffing levels.
RELATED: Lifeguard Recruitment a Challenge in Some US Cities
RELATED: Replacing Volunteer Lifeguard Hours to Cost Taxpayers, End 110-Year Tradition
Applicants must be 15 years old and a good swimmer to pass the prerequisite skills test. The Cedar Rapids Parks and Recreation Department employees who work through the month of June will get refunded 80 percent of the certification class fee, officials said.