The 2011 Athletic Business Facility of Merit Awards were officially unveiled Friday, Dec. 2, prior to the keynote speech delivered by basketball great Bill Walton. Later that day, the winners and Athletic Business Conference attendees were feted at a reception held at Orlando's Cuba Libre restaurant. The winners, announced in October in the AB Newswire, have now been posted on their own dedicated page.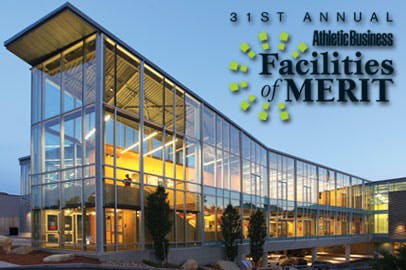 2011 AB Facilities of Merit Winners
It's not too early to begin thinking about the 2012 Facility of Merit awards. Winners will be selected by a panel of sports facility architects from among entries in the June 2012 Architectural Showcase issue. Information on the awards program and online entry forms for 2012 are now available at http://athleticbusiness.com/galleries/.