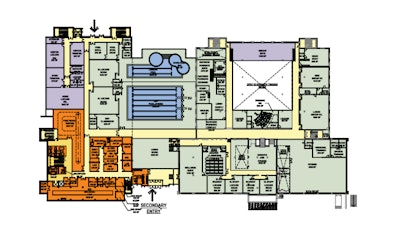 Beginning with a concept and working toward a completed facility project, along the way there are some essential steps which must occur before the doors to your new facility can be opened. After selecting an architect, performing a needs analysis and determining the functional spaces necessary, there are seven additional steps which must follow immediately thereafter.
From AB: From Concept to Completion - Sutton Center
In this article, we'll discuss two of the final seven: Master Planning and Schematic Design. In subsequent posts in this series, we'll cover design development, the creation of construction documents, bidding and negotiation, construction and the post occupancy checklists.
Log in to view the full article