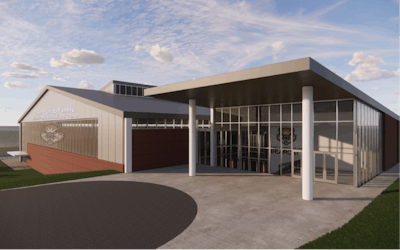 Courtesy of stvincent.edu
Saint Vincent College in Latrobe, Penn., has announced plans to build a state-of-the-art, multipurpose indoor complex to provide the community with abundant space for an array of athletic, fitness and recreational activities.
The 82,200-square-foot Dunlap Family Athletic and Recreation Center will be located on the Saint Vincent College campus adjacent to the Fred M. Rogers Center.
The $18 million facility will provide the Saint Vincent College community much-needed facilities for recreation and exercise, intramural athletic competition and varsity athletic practice, while supporting educational, cultural, civic and recreational programming for the Saint Vincent and local communities.
Log in to view the full article