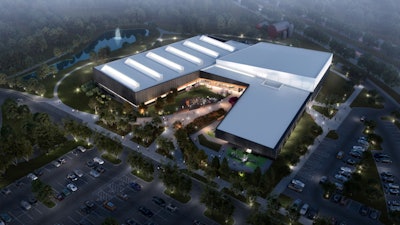 County officials in Ashburn, Va., joined local residents last week to celebrate the ceremonial groundbreaking for the future Ashburn Recreation Center.
The new center is being built on a parcel of land roughly between the Clyde's Willow Creek Farm restaurant and the Lidl grocery store, off Broadlands Boulevard.
The 117,000-square-foot center will feature a large swimming pool, basketball courts, classrooms, fitness equipment, a running track, a splash pad, and much more.
The center is slated to include indoor features such as:
50-meter competition pool with spectator seating
Classrooms, offices, and meeting spaces
Fitness areas
Full-size gymnasium
Leisure pool
Multi-purpose room with a catering and teaching kitchen
Running track
An indoor basketball gymnasium with six basketball hoops, and line markings for basketball, volleyball and pickleball
Soft sensory playroom
Spa
And outdoor features such as:
Large courtyard with seating
Multi-use trail around the property
Playground equipment
Splash play area
Construction on the center is expected to wrap up in 2025 and then the Loudoun County Parks, Recreation & Community Services department will take over to operate the facility. — The Burn of Ashburn, Va. 
---
In Pennsylvania, Harrisburg High's Severance Field is about to get its most extensive upgrade in more than 20 years. Cougar athletics will finally be able to have football games at night — the facility does not currently have lights — and the ability to host home track meets with a new surface planned.
Aside from potentially being able to play at home on Friday nights, the addition of lights will be a boost for the Cougars football program, which has been among the best in the state across the past half-decade despite not being able to practice past sunset.
The district said during a groundbreaking ceremony in early June that Severance Field will also get a new turf surface. Lights and new field goal posts, along with the new track surface, are planned parts of the upgrade.
Head football coach Calvin Everett said he is looking forward to his athletes finally having an equal and level playing field, because now they'll be able to have extended practice times, just like most other schools in the central Pa. area. — Penn Live
---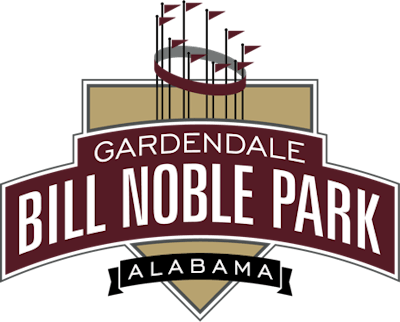 Located just north of Birmingham, Ala., the City of Gardendale broke ground on the $32 million redevelopment of Bill Noble Park. The sports complex will become a year-round destination for sports tourism and the local community to enjoy equally.
The groundbreaking ceremony took place on June 2. Construction already started this spring on the sports complex which will feature nine baseball/softball fields, eight tennis courts, eleven pickleball courts and so much more. The venue is slated to be completed by spring 2023.
Gardendale's Bill Noble Park will be a jewel for Gardendale and the surrounding areas and will surely appeal to tournament organizers who want to be close to I-65. Dale Hyche, Parks & Recreation Director of the City of Gardendale stated "This sports complex will allow us the chance to be considered throughout the entire southern region for upcoming events. The economic impact of driving visitors to Gardendale by attracting and hosting large tournaments gives all residents of Gardendale a reason to celebrate this grand opening."
The ceremony hosted representatives from the City of Gardendale, such as Mayor Hogeland, the Gardendale City Council, management partner Sports Facilities Companies (SFC), and former Mayor of Gardendale and guest of honor, William Noble. The project was announced in 2022 as part of an organized plan to revitalize the park. The design was comprehensive with the city assembling an all-star team that included LBYD Engineering as project coordinator along with Williams Blackstock Architects, HNP Landscape Architecture, and Stone Construction.
Mayor Hogeland went on to comment on this momentous occasion, "This is a proud day for not only our city but all of Jefferson County. For many years, citizens have come to me saying that they wish we had a park where boys and girls could play together. Well, that time has come. From synthetic turf fields to places to play tennis, pickleball, football, soccer, lacrosse, beach volleyball, to the unbelievable playground, and even a putting green - this park offers something for the entire family. Then, on the weekends we will flip a switch turning it into an economic development engine that will benefit our local businesses and help us track new growth as well." — City of Gardendale