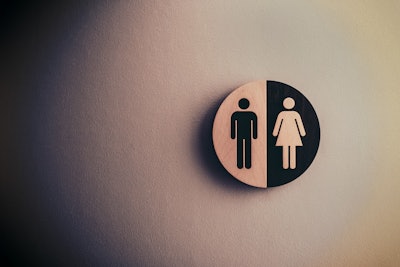 File Photo/Unsplash
The Pittsburgh Steelers will spend more than a million dollars to renovate bathrooms at Acrisure Stadium, where some of the men's rooms on the upper deck still have trough-style urinals.
The $1.4 million project will upgrade 12 restrooms, the latest phase of an ongoing effort to improve Acrisure facilities, as reported in the Pittsburgh Post-Gazette on Tuesday.
The Sports and Exhibition Authority, which owns Acrisure Stadium, reviewed the upgrade plan earlier this month. The biggest improvements will be made to four men's restrooms on the upper level, two on the stadium's east side and two on the west, where urinals with dividers will replace troughs — a bathroom fixture unpopular for its lack of privacy. About 95 urinals will replace the troughs. Those facilities will also get a new floor coating as part of their regular maintenance.
Eight women's restrooms on the upper east, west and north sides of the stadiums also will receive new floor coating.
A Steelers spokesman told the Post-Gazette that the improvements will be taking place over the next couple of months. The team is covering the cost of the project.
Other stadium restrooms have received upgrades in the past, the newspaper reported. The latest troughs to be replaced could be the last ones still in use at the 22-year-old venue.
Over the years, the troughs — prized for their efficiency — have been a subject of debate.
After the stadium, then named Heinz Field, opened in 2001, one letter writer to the Post-Gazette complained that having troughs in the men's rooms instead of urinals was "a stupid cost-saving measure."