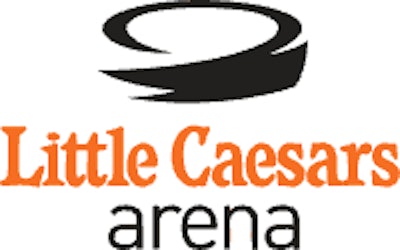 The Detroit City Council is expected to make a decision related to funding for the District Detroit development around Little Caesars Arena this week after delaying the decision last week.
The proposal is a $1.5 billion development deal for 10 buildings, which will include six new and four renovated buildings, around the multipurpose arena in Midtown Detroit.
Detroit City Council is expected to vote on the $1.5 billion District Detroit project after a week delay. https://t.co/G2aDMMpjU0

— WDET 101.9FM (@wdet) March 27, 2023
The City Council is expected to vote on public tax subsidies for the project on Tuesday. Developers want to cover about half of the $1.5 billion project's costs through tax captures and forgivable loans, WDET, Detroit's NPR Station, reported Tuesday.
Ilitch's Olympia Development and billionaire Steven Ross' Related Companies are asking for $800 million in tax incentives to make it happen.
Rev. Dr. Wendell Anthony, president of Detroit's NAACP chapter, recently appeared in a video produced by the city urging support for the project.
"The owners, the developers, they're putting up $1.5 billion of their own money. We're talking about 12,000 jobs. We're talking 6,000 permanent jobs," Anthony says in the clip, as reported by WDET. "If we don't do it, it's just going to sit rotten in the community."
Mayor Mike Duggan's administration also supports the project.
While what's being pitched includes residential, retail, office space, and hotel, the backlash to the ask was immediate, Local 4 WDIV Detroit reported Monday.
Duggan took time out of his 2023 State of the City address to make statements about the tax policy, and said if the incentives are given, it does not affect Detroiter's tax bills, the general fund or the library, WDIV reported.
Critics of the tax breaks claim District Detroit developers have brought blight and disrepair to the city's Cass Corridor through a decades-long process called "dereliction by design." During that time, the Ilitch organization acquired dozens of properties — often from the city for cheap — surrounding what is now Little Caesars Arena, according to the WDET report.
Many buildings remain empty today, with others being used as revenue-generating parking lots.
Ross is known for developing Hudson Yards in New York City. He's also a native Detroiter planning on building a University of Michigan academic research facility in Detroit and pledging $100 million of his own money to do so.
The developers have agreed to a $167 million community benefits package. As of Monday night, sources told WDIV that there were enough votes, likely 7-2 in favor, to make it through.