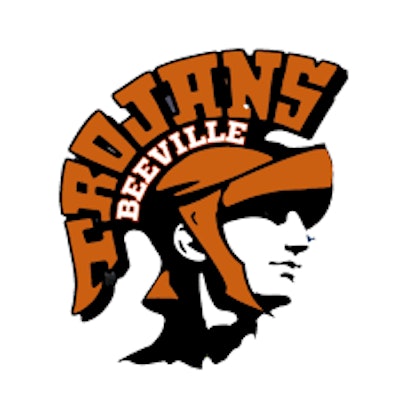 The administration at A.C. Jones High School in Beeville, Texas, tried to explain the cause of a controversy centered around access to the school's newest of its two weight rooms.
As reported by the Beeville Bee-Picayune, parents of certain A.C. Jones students claim that while the weight room is used by athletes and alumni, non-athletes have been denied access.
Gina Garcia's youngest son is 16-years-old and still a student at A.C. Jones High School. While not a member of any of the athletic teams, Garcia's son participates in the Afterschool Centers on Education, or ACE, after-school program.
"On this date, the coach who supervises them … decides to take the ACE kids [to the new weight room]", Garcia said. "From what I was told, the nurse … came in there to check on the coach .. because there was a lot of kids."
The supervising coach asked the nurse to stay a while, and some time after that, Garcia said, athletic director Mike Soza arrived.
"These kids were in there, I don't know how long … and sure enough, Coach Soza walks in, [goes] straight to the nurse and starts yelling at her, screaming at her, that he needs to start getting these ACE kids out of there, because they're not allowed in there'," Garcia said. "'They're not in athletics, they're not athletes. They belong in the old weight room.' … he started to go off on her aggressively … he goes to the coach and starts yelling at him."
According to Iain Woessner of the Bee-Picayune, the students remained in the weight room and finished working out. However, hearing about the incident caused Garcia to post an angry message on Facebook criticizing the weight room policy for discriminating against non-athletes.
"Last Tuesday a few 'NON- ATHLETIC' AC Jones students were told they 'COULDN'T' use the new weight room to workout in (after school) because they were not in athletics!" stated Garcia's post, which was shared more than 60 times. "(But yet they allow the alumni to utilize the new weight room)."
Beeville Independent School District superintendent Travis Fanning said the matter remains under investigation as a personnel matter, and thus is not public knowledge. He did say that what he has seen and been told by individuals close to the matter doesn't jibe exactly with Garcia's account.
"There's not enough facts to corroborate what she is saying," Fanning said. "We're investigating and we will handle the matter as needed and as our district code of ethics (dictates)."
Fanning was very clear: both weight rooms are available for all students.
"I think a lot of it is a miscommunication," Fanning told the Bee-Picayune. "No students were denied the opportunity or access to a weight room. What it is, we have a newer weight room, that's the one we built last year, then we have the old weight room. Both are operable, I know there were some concerns … about safety … both are perfectly safe."
Fanning added that the athletic director regulates each room as to user groups and times of day.
"Our athletic director has discretion in how to utilize those facilities in the athletic area and who he deems and when he deems," Fanning said. "The process is only that if they want to utilize … they speak with him, they make arrangements with him."
Fanning said that Soza had permitted the use of the old weight room to the ACE students on the day of the incident, but that this was misunderstood by a staff member supervising the ACE kids, which resulted in a disagreement.
As to alumni having access to the new weight room, Fanning admitted that Garcia's claim is partly true. "I did ask [Coach Soza] that question. We talked about it today," Fanning told the Bee-Picayune. "I think it was a rumor that former students had been using it … and he assured me that, during the school year, that has not been the case … He did admit that he has had an athlete or two … utilize it during the summer, because they're getting ready for college, they're going to play sports at a collegiate level and they did allow them to utilize it at that time."
Fanning said that that practice will now be discontinued.
He further acknowledged that some preference was lent to students who understand the expectations of maintaining and cleaning the newer weight room..
"The primary use of it is for the strength and conditioning of our athletes," Fanning said. "I know that PE has had access to it, but I know that because coach … normally is keeping it reserved for those kids who know what those expectations are, how to maintain, clean it, so … they just elected to take their kids to the old room."