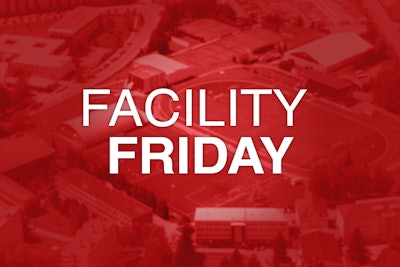 A groundbreaking ceremony was held at the University at Buffalo for the Brittany Murchie Mulla Sports Performance Center. Scheduled to open in 2024, the 12,000-square-foot multilevel facility will serve UB's varsity teams.
The Brittany Murchie Mulla Sports Performance Center will be connected to the west end of the Murchie Family Fieldhouse on the North Campus. Mulla is the daughter of UB alumni Tunney and Deanna Murchie.
The new sports performance center will create a first-class facility that doubles the training space for UB's student-athletes, creating a state-of-the art environment to enable them to compete at their peak. — University at Buffalo
---
The University of Florida announced it will renovate Ben Hill Griffin Stadium — its football home for more than 90 years — and is currently looking for an architect for the project.
Florida said the project will "touch every phase" of the fan experience, including improvements to its concourse, seating, entry gates, concessions, restrooms, video board and sound system. The university estimates the beginning cost will be $400 million, and will use an "aggressive fundraising campaign" to secure funds.
An officials said that it's "premature to speculate" on the final cost as well as seating capacity and the timeline for the project. The stadium's current seating capacity is 88,548.
The proposed renovation, which the athletic department says will be the largest facility project in its history, will be delivered by the selected architect. The selection process is set to begin this month.
Built in 1930 with an initial capacity of 21,769, Ben Hill Griffin Stadium is the largest stadium in Florida. — USA Today
---
The Roxbury (N.J.) High School weight room has received a much-needed, massive upgrade.
Before the completion of the project in early July, the room had not been upgraded for several years, with the latest upgrade being the addition to the athletics wing and getting new weights, platforms and racks.
The weight room received brand-new racks, weights, a turf floor in the hallway and other various machines. The room is also decked out in Roxbury blue and gold, as well as Roxbury Gaels logos placed throughout the floors and walls of the upgraded facility.
The process for the new weight room started in April 2022. It took a year to fully complete the project, finishing just in time for football season. — TAPinto Roxbury
---
Take a look through and share these recent Facility Friday highlights: