By Expanding Employee Wellness Programs, Corporations Are Trimming Health-Care Costs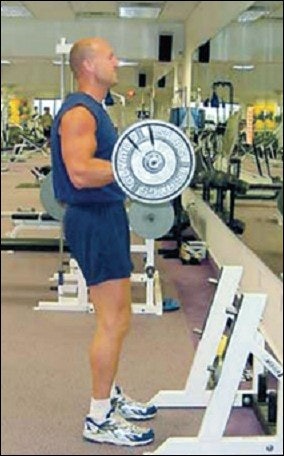 Corporate fitness is a seemingly simple concept. However, the industry that for a number of years had been described by those two basic words has recently become a little more difficult to comprehend.
That's because the term "corporate fitness" has been phased out in favor of "corporate wellness." Companies that broke ground by opening on-site fitness centers several years ago have quickly learned that their employees expect much more today.
"You don't want to open an on-site fitness center and be done with it. Investing millions of dollars in a fitness center isn't going to do anything if you don't have any kind of support for it," says Bo Abresch, director of communications for The Wellness Councils of America, a nonprofit organization that specializes in worksite wellness programs. "You can't just put together an on-site fitness center and expect employees to beat the doors down. How are you going to get them into the fitness center? What sort of incentives are there for them to go?"
With that said, corporate wellness professionals began addressing their employees' needs and interests outside of strength-training and cardiovascular exercise. Corporate wellness soon embraced diet and nutrition management as essential program components.
But just when corporate wellness professionals were becoming familiar with their new job titles, there was yet another industry development. The past year has seen the introduction of two more terms: "health promotion" and "health and productivity management." While virtually interchangeable, each is carefully crafted to represent the industry's shift in philosophy from one that focuses solely on exercise and nutrition to one that addresses an employee's entire well-being, which can include behavioral lifestyles and disease management.
The most significant reason for the emergence of these programs is a gradual understanding among corporate decision-makers that a relatively small percentage of their employees are responsible for driving the cost of health-care benefits higher. According to a 2001 Mercer Human Resource Consulting survey, only 15 percent of employees account for more than 75 percent of health-care costs. In 2001, the average health-care cost per employee was $4,924.
"Without question, it's starting to hit companies' bottom lines," says Kevin Howat, vice president of Miavita Inc., an online health-management services provider. "Chronic diseases related to lifestyle choices account for 70 percent of health-care spending in this country. This is at a time when companies are being hit with 20 percent or higher annual increases in their health-care costs. Companies are beginning to connect the dots and are trying to put programs in place to change that equation. It's costing them too much money."
It doesn't take long for many corporate executives to figure out that the key to reducing their health-care costs is through lowering the number of high-risk employees, loosely identified as those living unhealthy lifestyles. Obesity has recently been targeted as the costliest health condition, even more so than smoking or problem drinking, according to a RAND Corporation study released last March. The study found that obesity is associated with 36 percent higher costs for medical services and 77 percent higher medication costs than for an individual within a normal weight range. Comparatively, smokers' medical services cost 21 percent more and their medication 28 percent, while problem drinkers have an even lesser effect on corporations' bottom lines.
Because obesity is often linked to such costly medical conditions as diabetes, hypertension and cardiovascular disease, obese individuals are receiving the bulk of their employers' attention. "You've got several different employee populations: those who are high-risk and those who are low-risk, and certainly, there's a gray area in between," says Abresch. "The idea is to move high-risk individuals to low risk, while at the same time, keeping the low-risk employees at low risk. The companies that do that most effectively are going to see the best results from their wellness initiatives."
One prominent company that has found great success with its wellness initiatives is Motorola, a communications and electronic solutions provider. Although the company first implemented wellness programming in 1996, efforts were stepped up four years later with the formation of Motorola's North American Wellness Initiatives team. The team's initial charge was three-pronged: to strategically coordinate the corporation's wellness efforts, improve employee health and impact business results. The wellness initiatives team would also be responsible for measuring and quantifying the benefits of wellness programs to both the corporation's bottom lines and its employees.
Besides offering employees access to 15 on-site wellness centers at company locations nationwide, Motorola's wellness programming offers health-risk assessments; disease management for asthma, cancer, depression, diabetes and infectious disease; flu immunizations, cancer screenings and smoking cessation programs; health fairs; a 24-hour nursing hotline; back care; children's fitness and nutrition programs; membership reimbursement for external wellness centers; and stress management.
In 2001, Motorola's wellness initiatives team released an executive summary detailing the effects of programs offered the previous year. Of 37,893 employees, 25 percent used the company's on-site wellness facilities, while another 9 percent used external facilities. Their participation in the wellness programs was credited with delivering a $12.6 million net savings in medical and disability costs for lifestyle-related diagnoses. For the period of 2001 through 2005, Motorola expects to save $56 million in health-care costs. Additionally, the executive summary determined that while annual medical costs for program non-participants rose at a rate of 18.5 percent, costs for participants increased by only 2.5 percent.
Although Motorola's success is remarkable, some executives are under the impression that only large corporations can successfully implement wellness and health promotion programs. Abresch says that's hardly the case. "As long as organizations are serious about corporate wellness and helping employees with their lifestyles, it doesn't matter what size they are," he says. "What does matter is commitment and organization."
For the past 16 years, The Wellness Councils of America has mentored companies of various sizes in wellness programming. The organization rewards companies whose programs bring about significant changes with Well Workplace awards. Since 1991, more than 600 corporations have been recognized as bronze, silver, gold or platinum Well Workplaces. The awards program is based on The Wellness Councils of America's Well Workplace model, a framework of seven steps designed to help guide corporations in the implementation of their wellness programs. In order, the seven stages to successful wellness programs are:
1. Concentrating on senior-level support 2. Creating cohesive wellness teams 3. Collecting data to drive health efforts 4. Crafting an operating plan 5. Choosing appropriate interventions 6. Creating a supportive environment 7. Consistently evaluating outcomes
Abresch says companies that jump ahead in the process often experience limited success, if any. "A lot of organizations hit the pitfall because they get things together and they automatically start offering random programs," he says. "They don't know if those programs are targeted or if they're going to address the most salient employee health issues within the organization. You have to find out what the employees need and what they are interested in. You have to balance those two things or your participation rate is going to be horrible."
Even if companies attain that balance, it can still be difficult to get their employees to participate in wellness programs. "You can't ask employees to change long-ingrained behaviors without helping them do it," says Abresch. That support involves putting at ease employees who are afraid that participating will somehow turn their personal health issues into fodder for the office gossips. "Remember when companies offered Weight Watchers at Work? When I was with another company, we had offered to us a similar weight management program, but people who really needed to go didn't go," says Fran Miller, president of WellCall Inc., a provider of personalized health management services. "Wellness really has to be personalized. It shouldn't be a one-size-fits-all program."
As part of their benefits packages, employees of corporations such as America Online and Pacific General and Electric Company can choose to receive WellCall's personalized services, which include weight management, pre- and post-natal programs, acupuncture, chiropractic care, massage therapy, nutrition counseling and yoga instruction. Depending on how important confidentiality is to an individual, WellCall's health and wellness coaches can conduct meetings over the phone, via the Internet or in person at an employee's place of employment. "When you're trying to change unhealthy lifestyles to healthy lifestyles, you really do need to provide support and consistency," says Miller.
Miavita, too, strives to provide its subscribers a high level of personal care and attention. Unlike WellCall, all of Miavita's services are delivered online, meaning individuals can log on anytime from anywhere. The company's programs are designed to help individuals address health conditions as varied as diabetes and age-related disorders, while providing content for employees who simply want to lose weight or eat better.
Each of the wellness programs simultaneously focus on fitness, nutrition and stress reduction, requiring participants to first do a self-assessment and then record their progress in a fitness planner, a walking tracker, a meal planner and a diet manager, as well as keep up with a recommended reading list. Participants can receive guidance from fitness and nutrition coaches either through e-mail or in special cases, a phone consultation. A nursing hotline may soon be available as well, thanks to the combined efforts of Miavita and several of its health-care clients.
Currently, Miavita's subscribers total 3,500 employees, many of whom are either offered the benefit directly through their employer or through third-party vendors. A small fraction of subscribers are simply consumers signing up on their own accord. Last year, the two-year-old company surveyed its subscribers and received an 11 percent response rate. "Eighty percent said Miavita was helping them accomplish the health goals they set at the beginning of the program. Seventy-three percent have lost weight since joining the program and weight loss among all respondents is an average 7.2 pounds," says Howat. "When we asked how many people had changed their activity level since joining Miavita, 60 percent said they had. When you're in the fitness business, that's a pretty big behavior change."
While the corporate wellness and health promotion movement has claimed many similar successes, the Institute for Health & Productivity Management (IHPM) says that at least one market segment has yet to be fully served. According to a recent IHPM report, little attention has been given to the two leading causes of employee absenteeism and loss of productivity: musculoskeletal problems and mental health problems. "I've heard from a number of consultants that a lot of companies do have disease management programs for depression, but that did not show up in our survey," says Sean Sullivan, IHPM's president and chief executive officer, of the survey of 35 companies employing a combined 1.2 million workers. "We did not find more than a couple of companies whose respondents mentioned that they were dealing with depression, which is always more of a stigmatized issue. Maybe they feel that if they have an employee assistance plan, they therefore have a disease management program for mental health problems. That is a way of dealing with the condition, but obviously, it's not a total management approach."
Reports such as these could signal that yet another philosophy shift is in store for corporate wellness and health promotion. It could be only a matter of time before mental health programming - which at many companies is currently handled by employee assistance departments - is added to the list of corporate wellness and health promotion offerings. That time could be closer than some might think, as another catch phrase - "work-life balance" - works its way into the ever-expanding corporate lexicon.
As the lines separating the health-care and fitness industries gradually disappear, and the terms used to describe their combined efforts continue to evolve, forward-thinking corporations remain focused on the improvement of their employees' health. "How do you create a workforce that takes responsibility for its own health and becomes healthier through worksite wellness programs, ultimately giving your organization the competitive edge?" asks Abresch. "That's what organizations are looking for. Health-care costs are skyrocketing and companies are looking for ways to reduce the effects of that alarming trend. Healthier employees will help them do that."