A forward-thinking, comprehensive approach to equipment maintenance can help protect a club's most prized possession: its positive image.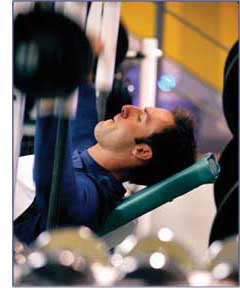 Not even the most prescient fitness center operator can be prepared to face every imaginable challenge. Inevitably, facilities will encounter problems -- the economy will have its slumps, fitness certification authorities will demand that personal trainers meet a new set of standards and fitness equipment will break down.
In the latter case, however, fitness center operators can counter such unpredictability by instituting, to borrow from football terminology, a prevent defense. In a fitness center, a preventive strategy can be used to prolong strength-training and cardiovascular equipment's useful lifespan and reduce the machines' susceptibility to mechanical failure. Any extra attention given to repairing loose bolts, unlubricated rods or torn upholstery can not only counteract any negative stigma resulting from shabby equipment, it can also help reduce the incidence of preventable injuries to members or clients.
Log in to view the full article