A new fitness facility design guide will soon become standard operating procedure for all four branches.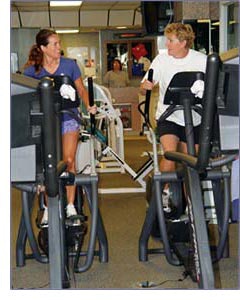 By design, the four branches of the United States military are noticeably distinct in mission and function. But while defending the nation's lands, seas and skies requires the 1.5 million men and women in uniform to employ a diverse set of equipment, skills and tactics, providing for the fitness and well-being of those soldiers, sailors, airmen and marines does not. They're all human and thus just as susceptible as anyone else to the spare-tire waists that can result from inactivity.
It's no wonder, then, that operators of the military's fitness facilities -- the individuals charged with keeping service members active and in shape -- often find themselves in the same cramped boat. "Space is always an issue," says Kelly Powell, head of the U.S. Navy's Mission Essential Branch. "I don't know a programmer, whether in the military or not, who says, `Boy, I have enough space' -- be it activity and/or storage space."
Log in to view the full article