Offering everything from salsa to striptease, the fitness industry catches a case of dance fever.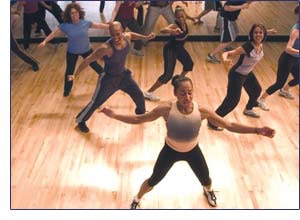 Dance is one of the fastest growing fitness trends in the country. From ballet to belly dance to salsa to striptease, the proliferation of styles and classes both on video and in studios is staggering. It's easy to see why, says Norris Tomlinson, national director of group fitness for Bally Total Fitness: "Dance introduces fitness to people who like to move."
And because the average would-be dance-class participant may feel too intimidated to enroll at a dance studio - although he or she may be open to trying it out in a casual way - health clubs and fitness centers have a tremendous opportunity to reach a whole new group of potential members.
Log in to view the full article