Reviews of ACSM's Health/Fitness Facility Standards and Guidelines; qbaroocash.com; and The Blind Side: Evolution of a Game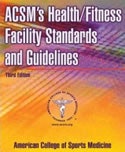 Fitness Text
Few books detail the procedures for operating a fitness center as thoroughly and conveniently as the third edition of ACSM's Health/Fitness Facility Standards and Guidelines (Human Kinetics, hardcover, $52). Published in cooperation with the American College of Sports Medicine, the book provides operators with the tools necessary for evaluating their facilities, staff and programs, as well as maintaining a standard of care. Chapters are divided by subject area, and updates to this edition address risk management and emergency planning (including recommendations regarding automated external defibrillators), OSHA's bloodborne pathogen rule, employment laws and the Federal Privacy Act. Additionally, almost 150 pages of appendices provide numerous position statements, diagrams and forms.




Cash Option
The e-commerce hosting service QBaroo, which develops and manages online stores, recently entered the fund-raising universe - cute name and all. QBaroo Cash (qbaroocash.com) operates similar to the online payment-solution provider PayPal and provides immediate cash access for booster clubs, amateur sports organizations and other nonprofit groups. QBaroo Cash allows such organizations to accept credit card payments for goods sold and to even sell product online. In return, the provider assesses a per-transaction fee of 8 percent. Such information as donor names, donor contributions and contribution frequency can easily be accessed, and no software is required. QBaroo hosts the site and oversees all transactions - leaving time for organization volunteers to accomplish other tasks.
qbaroocash.com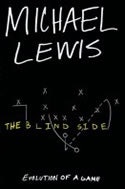 Pocket Book
In The Blind Side: Evolution of a Game (W.W. Norton & Company, hardcover, $24.95), Moneyball author Michael Lewis tackles America's other favorite pastime, football. He focuses his attention on the hulking men who play the unglamorous position of left offensive tackle - players now rewarded equally sizable salaries to protect, at all costs, a quarterback's blind side. To illustrate the sport's increasing obsession with the position, Lewis tells the tale of Michael Oher, a 340-pound African-American with a 0.6 high school grade-point average who was plucked from his crack-addled home by a wealthy white family, enrolled in an elite Christian school and asked to play a game he didn't understand. Today, Oher is an unlikely preseason All-SEC left offensive tackle for Ole Miss, and his prospects for an NFL future seem bright.