Exotic dancing has a chance to show off its staying power in several dedicated fitness centers.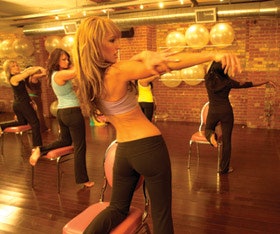 When comedian Chris Rock said that fathers' main job is to "keep their daughters off the pole," he was doubtless thinking only of strip clubs. But parenting is tougher these days, what with exotic dancing muscling its way into the offerings of mainstream fitness providers.
How mainstream? Well, several club chains on both coasts - Crunch Fitness' "Cardio Strip" is credited as a key catalyst - have for about five years offered classes with elements of pole dancing, chair dancing and lap dancing. And then there's Oprah, whose regular segments about women "empowering" themselves by performing a dance routine previously reserved for the raincoat crowd have driven its popularity beyond what could have been accomplished with traditional forms of marketing. When such classes start finding a spotlight at municipal rec centers, Ys and even public university rec programs, you know the definition of "wellness" is being contorted like never before.
Log in to view the full article