A tax exemption offered to Ohio's nonprofit fitness centers draws fire from just about everybody.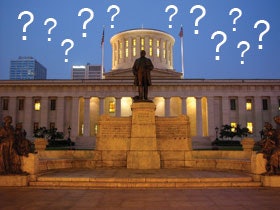 In today's installment of "Your Government at Work," we offer up a bill, apparently introduced to the Ohio Legislature by accident, which doesn't jibe with the stated rationale of the legislator who introduced it. But before you shake your head - or worse, throw up your hands and say you've given up on your elected officials for all time - know that this particular case has seen several positives emerge, including the potential repeal of a tax on fitness center memberships and nearly unprecedented public- and private-sector unanimity.
The head-shaking began in October with the news that Rep. William Batchelder (R-Medina) had introduced House Bill 324, which would exempt fitness facilities and recreation and sports clubs - but only those run by 501(c)(3) nonprofit corporations - from the state's 5.5 percent sales tax on membership fees. Batchelder's reasoning, as spelled out in an article in Columbus Business First, was that fitness facilities should not be taxed "at a time when Ohio is battling an obesity epidemic." Ohio's sales tax on fitness center memberships, which went into effect in 1993, "hits especially hard at nonprofit clubs that serve people with limited financial means," the magazine stated, adding of Batchelder, "That's why he decided to limit the exemption to nonprofit facilities rather than extend it to all health clubs."
Log in to view the full article