When it comes time to sell your used equipment, one option for facility operators is to sell to equipment remanufacturers. But, before you go down that road, these tips will help you understand the buying process, what the remanufacturers are looking for and how the purchase price is determined.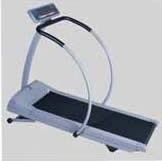 Every year, fitness equipment manufacturers unveil their latest and greatest new products. Just when you thought that there can't possibly be anything new in cardio and strength equipment, a new invention or improvement rolls off the assembly line and into the fitness market. For fitness centers, this not only means keeping up with the latest trends (because your members surely are), it also means keeping up financially so that you can afford to buy the new products when they become available. While many options exist, including leasing equipment or trading in old for new, one popular option is to sell used equipment to equipment remanufacturers. The process is fairly simple, and only involves a phone call, fax or email to get started.

The buying/selling process
Whether you have one piece of equipment to sell or 100 pieces, used equipment dealers need some information from you to determine if it is something they will buy, and how much money they will give you for it. Mark Clayton, president, Fitness Equipment Source (www.fitnessequipmentsource.com), Sandy, Utah, says to contact the company by phone, fax or email to give them the information about each piece of equipment. His company doesn't have to see the product in person, but like most companies, his requires a photo.With digital photography and email, this process has gotten much easier in the past few years. The equipment buyer will need the brand and model of the piece, its age and, especially for strength equipment, the color combinations, Clayton explains. Chris Soucie, president, Big Fitness (www.bigfitness.com), Pawtucket, R.I., says that, after a customer faxes or emails him the list of products to sell, he sends them back a price based on the equipment and location (for shipping costs). The seller isn't paid until the equipment is picked up, Soucie says. If a fitness center operator would rather trade in the equipment in exchange for new equipment, that process is handled by the original equipment manufacturer (OEM),explains Brett Athey, owner, Glide Products (www.treadmillwax.com), Santa Ana, Calif. These manufacturers have an already-established trade-in value for each piece, much like a used car trade-in program, says Athey. "If such a deal has been made, the OEM then becomes the seller/broker by contacting known used equipment buyers, thus alleviating the fitness center owner of the task of finding a home for their used equipment," Athey says. Usually, a facility owner will make more money selling the piece directly to the used equipment buyer, says Athey. Other options are to sell equipment to fitness center members, purchase classified ads or post for sale listings on websites such as eBay.
What are equipment dealers looking for?
When determining what equipment to buy, used equipment dealers try to buy items that have a quick turn-around value, says Soucie from Big Fitness. "[We look for] newer equipment with strong brand-name recognition," he says. Also, the equipment must work, all of the pieces must still be in place and the shells of cardio equipment cannot be cracked. "We make sure that it works and that the parts are all there," Soucie says. Clayton of Fitness Equipment Source echoes these requirements: "The equipment must be functional and operational. If not, we will take it at a discounted price, taking into consideration the cost to fix the piece." Athey of Glide Products emphasizes that the laws of supply and demand dictate what buyers look for. Says Athey,"Most often, buyers of used equipment are looking for … units that are in current production and/or units in high demand, such as the more popular treadmills, cross trainers and newer styles of strength equipment. As with all business, the laws of … supply and demand set the value or price. The higher the demand for a particular piece, the more [fitness center operators] can expect to [get paid for it]." Clayton emphasizes the importance of the brand of the equipment. His company mostly deals with the major manufacturers - "brands that have proven themselves in the commercial market." This is important in the resale market, explains Clayton, because, "the vast majority of people we supply to can't afford to buy new products, but they certainly still want the product to last." Brand is also important, says Athey, when it comes to warranties and support from the original manufacturer: "It's important to know whether the manufacturer still offers replacement parts for the unit or units under consideration. This … doesn't necessarily make or break a deal, but it's a good thing to know to round out an evaluation." Clayton's final word on what sells is that the product has to be good to begin with: "I can make it like new, but I can't make it better."
Determining price
Going hand-in-hand with what equipment dealers will buy is how much they will pay for it. Again, supply and demand plays a role. Soucie from Big Fitness says, "We base the price on what we think we can sell it for." Clayton explains that price is determined by what the "market conditions are currently holding." For example, if the supply is restricted, he will pay more for the equipment.Currently, elliptical trainers are in high demand, and so they command a higher price, he says. Another determining factor for price is location. At Fitness Equipment Source, the price paid for the piece includes what it will cost the company to ship it. Clayton explains that his company pays the freight movers directly, and makes no money on shipping. Another important issue affecting price is the degree of difficulty in getting the equipment out of its current location, Athey says. "Units that are on the second or third floor with no elevators, or units in buildings with narrow doors and sharp corners can cause more difficulty - and expense - to get out of the building. In some cases, the price of extraction turns out to be more costly than the value of the equipment. Buyers and sellers should both be aware of these issues before a deal is made," explains Athey.
The future of used equipment
As new products make their way into fitness centers, the older equipment rotates into the refurbished market. "If you consider the analogy of the automotive industry," says Athey,"you don't need a crystal ball to see what's in store for the fitness industry as it pertains to the aftermarket. It won't be long before you'll be seeing fitness equipment 'blue books' and 'certified pre-owned' equipment readily available." But if/when the used equipment market becomes standardized is anyone's guess. Before that time, you will need to shop around to find the best dealer - one who will make the process convenient, and who will give you the most for your product. If you plan to sell your equipment in the future, be sure to keep it in good working order, and to buy quality pieces to begin with.